Szechuan Aubergine with Hakka Rice
Serves: 4
Ready in: 15 to 30 mins
Cost Cutting Eco Friendly Quick Make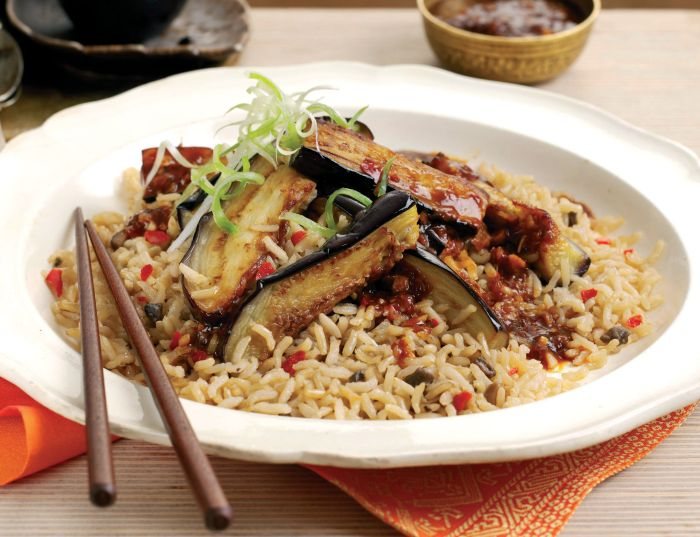 Ingredients:
2 aubergines
100ml vegetable stock
3 tsp chilli bean sauce
2 tbsp dark soy sauce
2 tbsp balsamic vinegar
2 tbsp xiaoxing rice wine
3 tsp sugar
3 garlic cloves, crushed
1 tbsp grated ginger
1/2 tsp Szechuan pepper, ground
4 tbsp vegetable oil
2 pouches Tilda Mushroom Hakka Rice
4-6 spring onions, finely sliced
method:
In a bowl, mix together the chilli bean paste, soy sauce, vinegar, rice wine, sugar and vegetable stock.
Heat the oil in a pan and fry the aubergines for seven minutes.
Add the ginger and garlic and cook for a further two minutes.
Add the sauce and cook for another five minutes.
Scatter with spring onions, season and serve spooned over the cooked Tilda Humara Mushroom Hakka Rice.
Print Recipe
www.tilda.com
Did you make this recipe?
Share your creations by tagging @livegreenandgood on Instagram with the hashtag #livegreenandgood