Tofu & Green Beans Teriyaki
Serves: 4
Ready in: Under 15 Mins
Cost Cutting Quick Make Vegan Friendly
Preparing this almost mindlessly easy tofu teriyaki might make you feel like a bit of a slacker, but when you serve it, you'll get nothing but compliments. This recipe uses frozen green beans, but if it's the right season for fresh ones, then by all means, use those instead! Recipe extracted from 5-ingredient Vegan by Nava Atlas (£20, Sterling), available online and from all good bookshops.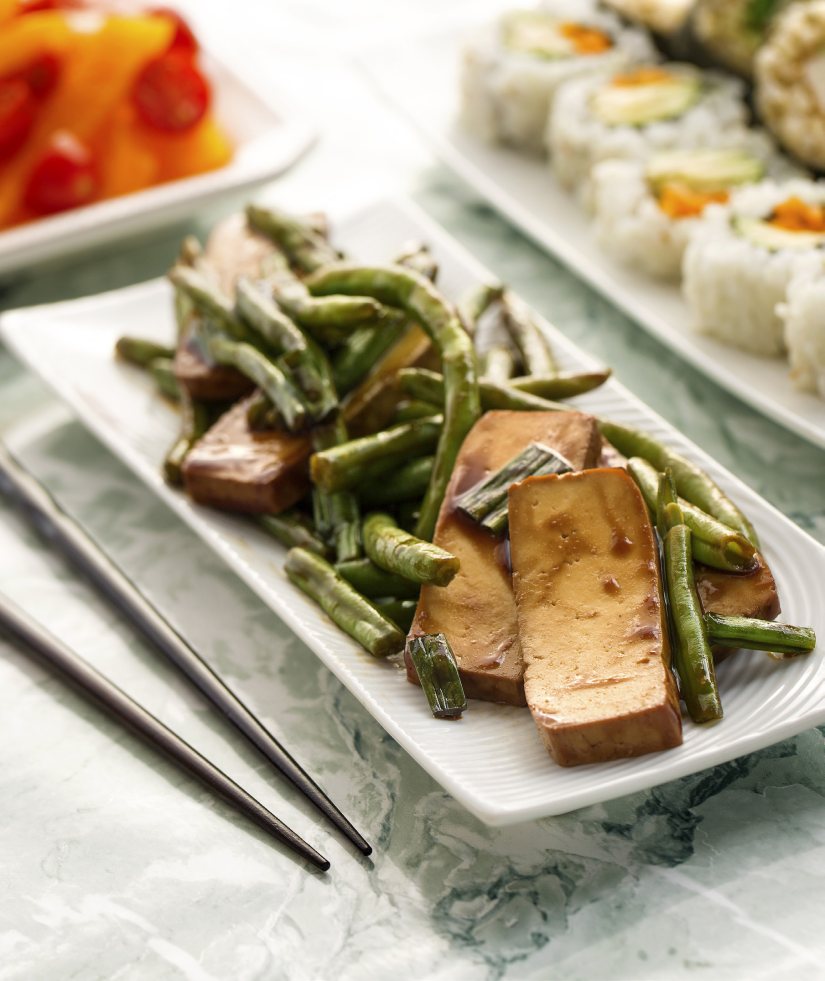 Ingredients:
1 package baked tofu (about 225g)
1x bag frozen whole green beans (about 450g), preferably organic, thawed
120ml bottled teriyaki marinade, or as needed
3-4 scallions, sliced
sriracha or other hot seasoning
method:
Cut the tofu into strips or dice. Combine the tofu and green beans in a stir-fry pan or large skillet with the teriyaki marinade.
Cook over a high heat, stirring often, until the green beans are tender-crisp, about eight minutes.
Stir in the scallions and taste to see if you'd like to add more teriyaki marinade.
Season with sriracha (or pass around for everyone to spice up as they'd like). Serve immediately.
Print Recipe
www.sterlingpublishing.com/
Did you make this recipe?
Share your creations by tagging @livegreenandgood on Instagram with the hashtag #livegreenandgood