Online sustainable marketplace launches with vegan, organic and vegetarian products
The new site is a one-stop-shop for conscious consumers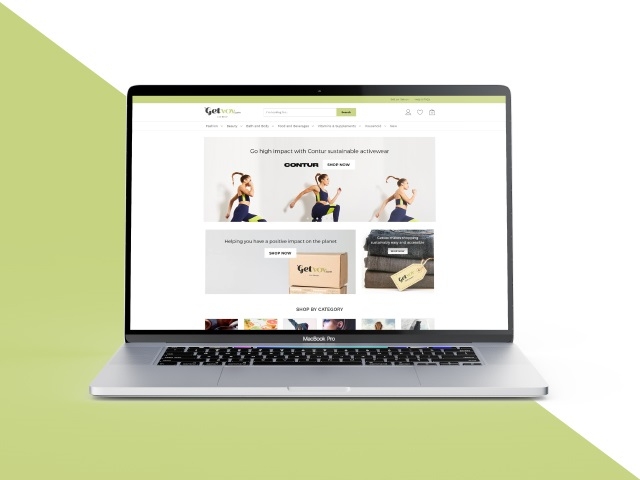 If you're searching for plant-based and eco-friendly products, then an online marketplace has launched that could make it easier to find what you're looking for!
Getvov.com is a new online sustainable marketplace that brings vegetarian, vegan and organic products under one roof, making it a one-stop-shop for conscious consumers. No matter what stage of the green journey you're at, you can find an array of products for a healthier, more sustainable lifestyle, from jewellery and apparel, to groceries, supplements, household essentials and more.
The ultimate place to discover new brands or find trusted favourites, Getvov.com aims to make it easier for shoppers to find the right products to fit their needs without having to research brands. You can easily filter by ethical choices such as cruelty-free, alcohol-free, vegan, organic and fair trade.
The site is already home to leading brands such as cruelty-free brand Dr Bronner's and natural cleaning brand Method. But you can also support smaller, emerging eco-brands, including La Kiva jewellery makers and slow fashion brand TOBEFRANK.
Commenting on the launch, founder and CEO Gary Hadfield said: "When conceptualising Getvov.com, it was important to me that it would be a platform with purpose which promoted sustainability, animal welfare and actively encouraged consumers and organisations to make more healthy and ethical choices. It was essential that all of our products would be free from animal by-products and sustainably made, but would also encourage flexitarians, vegetarians and a broader cross-section of consumers to come on the journey with us."
He continues, "We are very happy to have such great founding brands like The Gruff Stuff, FIVE DOT BOTANICS, Contur and many more for our launch, and look forward to welcoming more brands that share our values onto our marketplace."
To find out more visit getvov.com
Want to read more like this? Sign up to our weekly newsletter, The Edit, to receive the latest updates on sustainability, planet-friendly food, cruelty-free beauty and more straight to your inbox. PLUS, enjoy exclusive recipes and giveaways.