Vegan Lemon Bars
Serves: 16
Ready in: 30 to 60 mins
Tangy and light, these vegan lemon bars make a delicious summer treat or dessert, particularly when served with coconut vegan ice cream. Using xylitol helps keep the overall sugar content down. These can be frozen for up to 3 months. Recipe courtesy of award-winning nutritionist Christine Bailey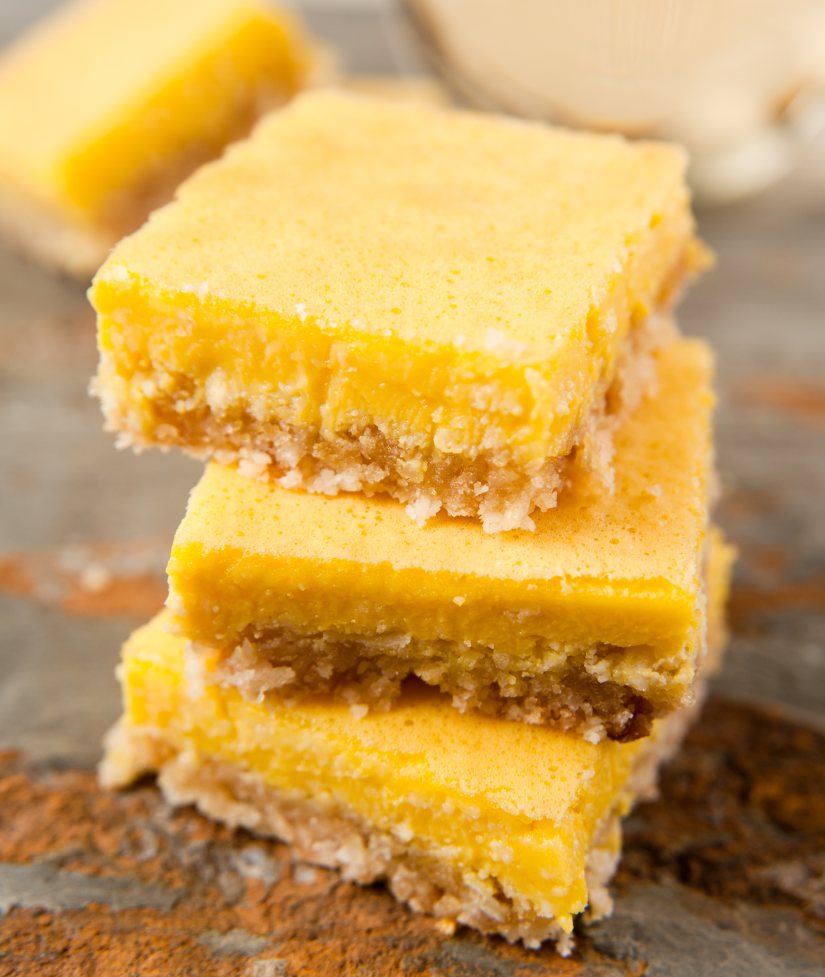 Ingredients:
For the filling:

125g cashews, soaked in warm water for 4 hours, then drained
225g coconut cream (the top of a can of full-fat coconut milk)
2 tbsp cornflour
125ml lemon juice (about 2 lemons)
finely grated zest of 2 lemons
pinch of sea salt
60g xylitol sugar alternative
1 tbsp maple syrup
For the base:
125g gluten-free oats
125g ground almonds
pinch of sea salt
3 tbsp xylitol
100g coconut oil, melted
1 tsp vanilla extract
method:
Line a 20cm square baking tin with parchment paper. Preheat the oven to 190C/375F/Gas 5.
Add the oats, almonds, sea salt and xylitol to a food processor and blitz until fine. Add the remaining ingredients and blend briefly to form a soft dough. If the mixture is too crumbly, add a dash of water.
Spoon the mixture into the baking tin and press down firmly. Bake for 15 minutes, then decrease the heat to 180C/350F/Gas 4, and bake for 10-15 minutes, until lightly golden-brown. Remove from the oven.
For the filling, blend all of the ingredients together in a high-speed blender until smooth and creamy.
Pour the filling over the crust and spread into an even layer. Bake for 20 minutes, or until just firm.
Allow the bar to cool completely, then place in the fridge for 3-4 hours to firm up. Cut into squares to serve.
Print Recipe
www.christinebailey.co.uk/
Did you make this recipe?
Share your creations by tagging @livegreenandgood on Instagram with the hashtag #livegreenandgood