Mango Salad with Thai Dressing
Serves: 2
Ready in: Under 15 Mins
Gluten Free‏ Quick Make Vegan Friendly
Whether the sun is shining or not, bring a little taste of the Tropics to your dinner table with this delicious and healthy summer salad from award-winning nutritionist Christine Bailey? This incredibly simple salad is jazzed up with a delicious Thai-style dressing. Lime and mango work so well together – that fruity and sour taste combined makes this dish really refreshing. You could toss in noodles and scatter with toasted cashew nuts for additional texture.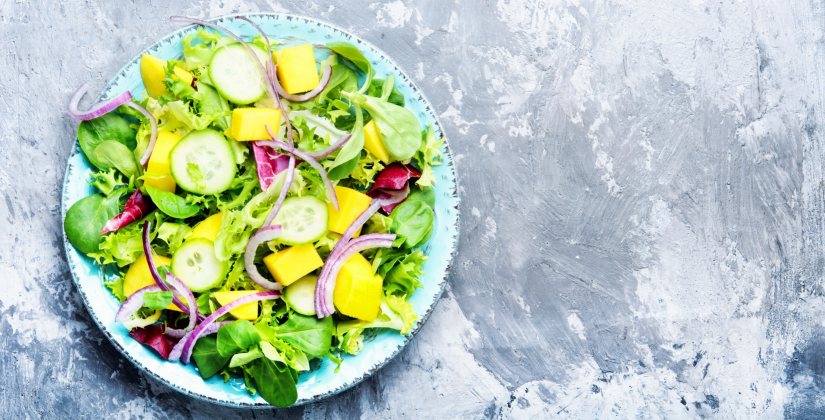 Ingredients:
For the dressing:
juice of 2 limes
1 tbsp tamari
1 tsp toasted sesame oil
1 tbsp xylitol sugar alternative (available as Total Sweet)
1 tsp ginger, finely grated
For the salad:
a bag of mixed salad greens
⅓ cucumber, thinly sliced
1 ripe mango, peeled and cubed
½ red onion, thinly sliced
a small handful of mint leaves, chopped
method:
Whisk all of the ingredients for the dressing together in a small jug.
Scatter the salad leaves on a platter. Top with the remaining ingredients.
Drizzle with the dressing just before serving.
Use this dressing over cooked noodles or wilted pak choy. It's also delicious used to make a Thai-style coleslaw.
Print Recipe
www.christinebailey.co.uk/
Did you make this recipe?
Share your creations by tagging @livegreenandgood on Instagram with the hashtag #livegreenandgood