Jammie Dodgers secures vegan status with 100% plant-based recipe
The beloved biscuit brand has ditched the dairy so everyone can have some fun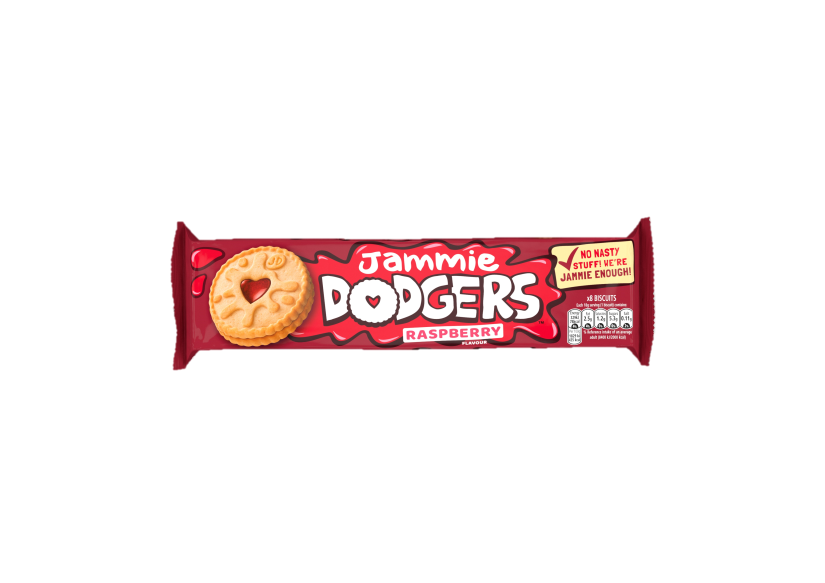 Iconic British biscuit brand Jammie Dodgers has returned to its vegan-friendly status by changing its recipe. The new biscuits contain no dairy but all the flavour of the traditional jam-filled biscuit.
It comes as Jammie Dodgers fans across the country expressed their wish to get involved in the sticky fun once again, and it seems the brand took note. Years ago, dairy was added to the biscuit, meaning many fans could no longer enjoy the mischievous treat with their daily cuppa.
Thankfully that's all changed, and now dairy-free biscuits will start to appear in stores across the country from the week of 13th July, available in both standard and mini sized packets. The launch of the 100% plant-based recipe coincides with the brand's makeover, too, with a new design that features a darker coloured packet and slightly fancier logo. Take note though: only Jammie Dodgers with the new pack design are vegan-friendly, so look out for the vegan logo on the back before digging in.
Speaking about the recipe change, Kate Needham, marketing director at Burtons Biscuits, said: "We have listened to our biscuit fans and are pleased to announce that we've moved once again to a dairy-free recipe. Family fun is at the Jammie heart of our brand, so it's important to us that the whole family – and families of all lifestyles – can share a pack. Thanks to the new recipe, we're happy that will now be more possible."
But that's not all: with our household classic seeing a surge in popularity, you can expect to see lots more fun and mischief coming from the UK's favourite Jammie biscuit brand going forwards! It's an exciting time to be a Jammie Dodger fan."