LONDON'S FIRST 100% VEGAN PUB REOPENS WITH NEW RESTAURANT
The Spread Eagle, London's first 100% vegan pub, will reveal a whole new restaurant this summer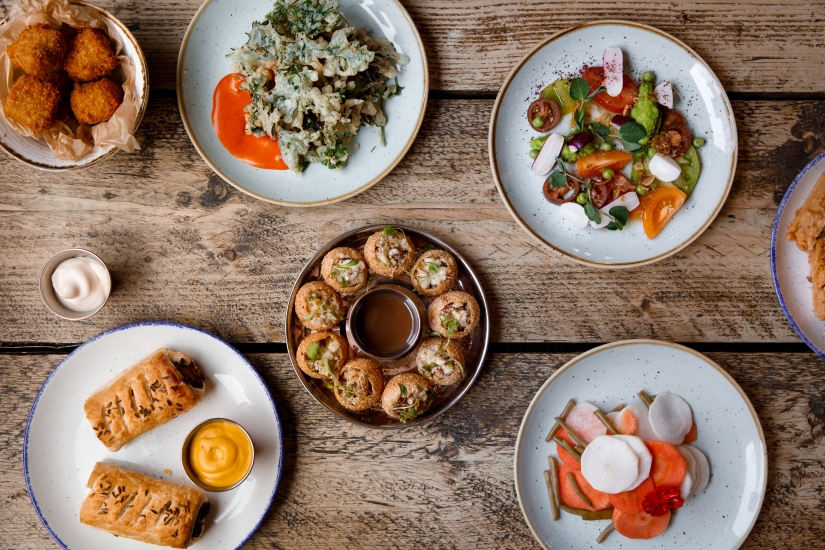 Founders Luke McLoughlin and Sherri-lee Estabrook have curated a new cult dining space whilst staying true to their 100% vegan status. Alongside the new restaurant, The Spread Eagle will be reopening the doors to their outdoor drinking and dining space, with festoon lights, tropical palm trees and an awning-protected area.
The new menu will include The Spread Eagle's take on pub classics and East End dishes, as well as British desserts and a selection of new snacks that have taken inspiration from all over the world.
Dishes will include Isle of Wight tomatoes, Rainbow radish & pea mousse, Pani puri, chat masala and tamarind dip, Sausage roll with toasted fennel seeds and English mustard and a House-cured pickle plate.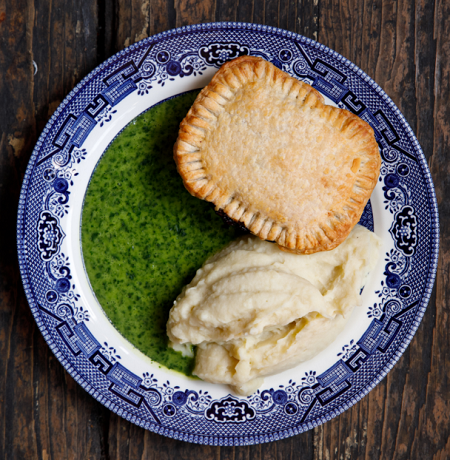 The pub staples feature a vegan spin on Pie mash n' liquor, a Ploughman's Lunch, and two brand new signature burgers: The Buffalo, made with foraged chicken of the
woods mushroom, hot sauce and blue cheese, and The TSE Burger, with a beyond meat patty and housemade 'burger sauce'.
The Spread Eagle will be working with local suppliers to source high-quality ingredients, from Honestly Tasty, purveyors of authentic vegan cheese, to Hackney Gelato and Brighton-based 'Fu Fighters', producers of handmade Burmese chickpea tofu.
The pub will take all safety precautions to ensure the safety and enjoyment of all staff and customers.