This reusable bag is made entirely out of recycled plastic
A great addition to our collection, the Memphis100 is light-weight and wipe-clean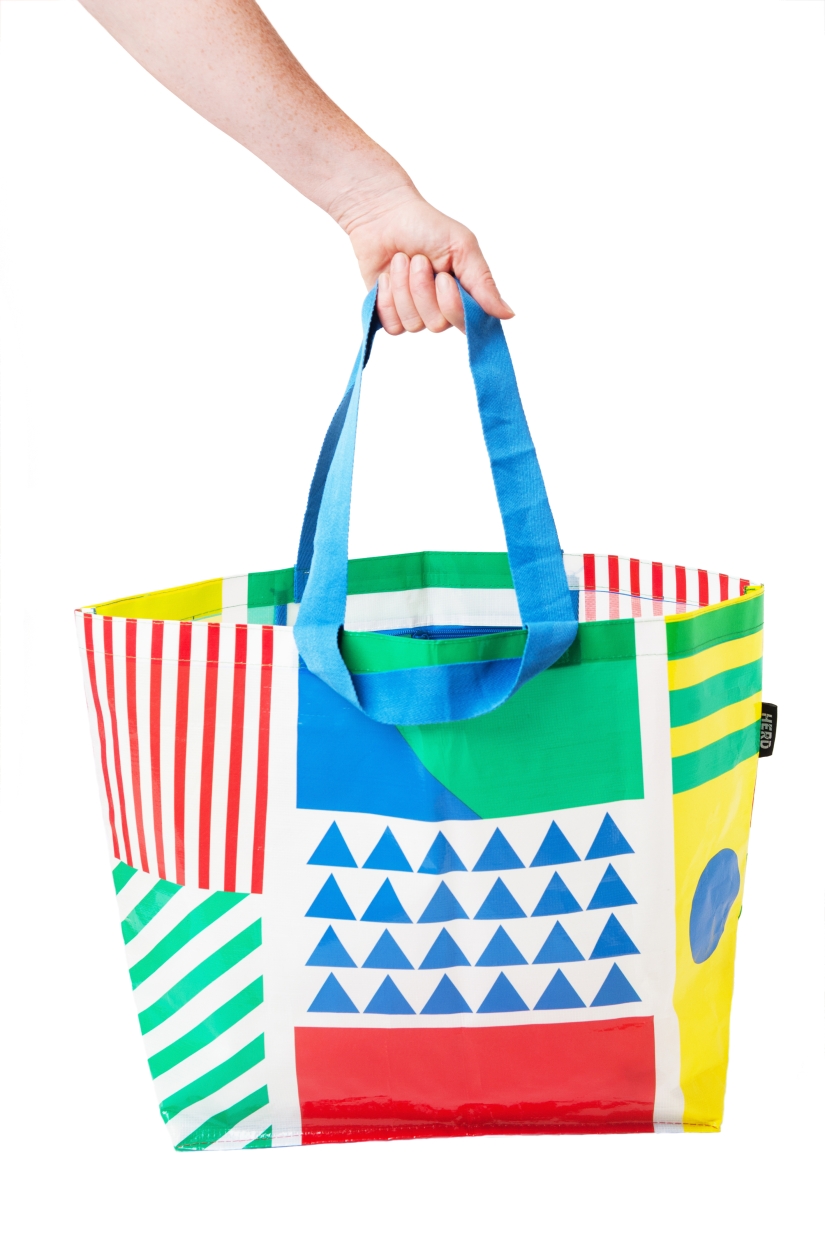 Can you ever really have too many reusable bags? We don't think so – and now HERD has given us another excuse to add to our collection.
The brand has recently launched a reusable bag made from 100% recycled material. The Memphis100 is the first of the designs in the collection, and is comprised entirely of plastic water bottles that were already in circulation.
A handy hold-all you can take with you anywhere – whether you're visiting the zero-waste shop, browsing the farmer's market, or heading out for a picnic – these bags are wipe-clean, weight-bearing, light-weight and easily recyclable. When you're ready to retire your bag, you can even send it back to the brand to be recycled, and you'll receive a discount on your next HERD purchase in return!
HERD was founded in 2019 by Nancy Powell, who wanted to offer sustainable-minded folks a bag that was functional and practical but also fun and vibrant.
Speaking about the latest bag, Nancy said: "When I started HERD, it was always my intention to bring a fully recyclable bag to the market. I'm so proud of what HERD has achieved in the past 12 months, particularly when faced with a global pandemic, and the Memphis100 is the next stage of fulfilling our commitment to recycling and creating a fully sustainable range of products. I hope this new bag brings tonnes of joy to HERD customers – we all need it!"
The Memphis100 bag is now available to buy online at herdbags.co.uk for £13.