The Riverford Field Kitchen launches four-course veggie brunch
The Riverford Field Kitchen restaurant is celebrating its first reopening after the coronavirus disruption with the launch of a brand new seasonal veg-inspired brunch menu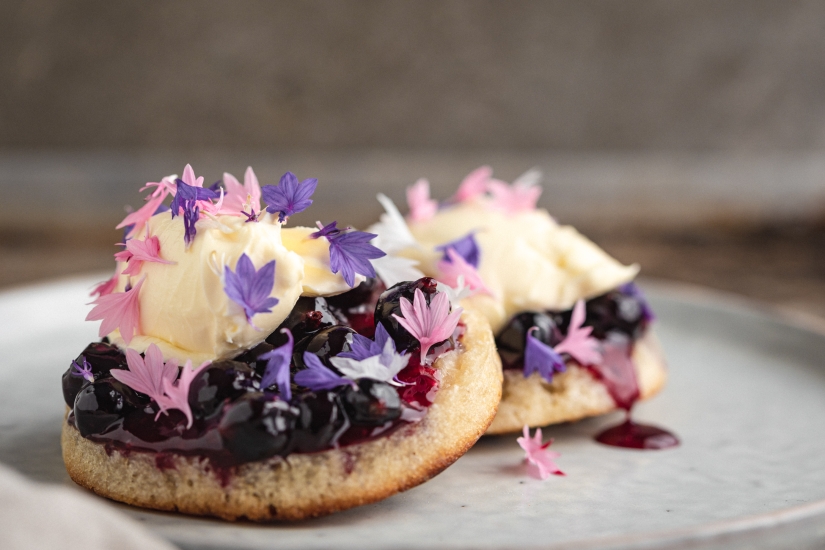 Based near Totnes, on Riverford's organic farm, the restaurant will offer its new Saturday morning service from 26th September, as well as re-opening for its usual lunch and supper menus.
Head chef Lewis Glanvill said: "We want to offer Riverford guests something new and exciting, so we're starting the brand new veg adventure of brunch on Saturday mornings. It's a chance for us to welcome guests to The Field Kitchen at a time we've not previously offered and it's an opportunity for us to showcase veg in a meal which doesn't always get so much of a look in."
Guests can enjoy a vegetarian four-course brunch, beginning with fruits and grains, such as buckwheat porridge, strawberries and bee pollen with coffee, followed by a slice of freshly-baked sourdough topped with mushrooms and kale pesto before a main course of seasonal produce such as wild garlic panisse and rhubarb brown sauce. The brunch ends with a breakfast pudding of churros with rosemary chocolate dip and is served with fresh juices and homemade kombucha.
The Riverford Field Kitchen's model of communal dining and shared plates has been successful for over 15 years but is not suited to social distancing and so the restaurant is reopening with this new approach. Tables will be sat in households or individual bookings, rather than mixing with different groups, and the restaurant will be taking half the pre-coronavirus capacity of tables at any time.
The new brunch service will cost £20 per head and bookings can be made online at theriverfordfieldkitchen.co.uk