New sustainable British beauty brand launches
Nereus London has arrived on the beauty scene with hair and bodycare formulations designed to reduce the plastic impact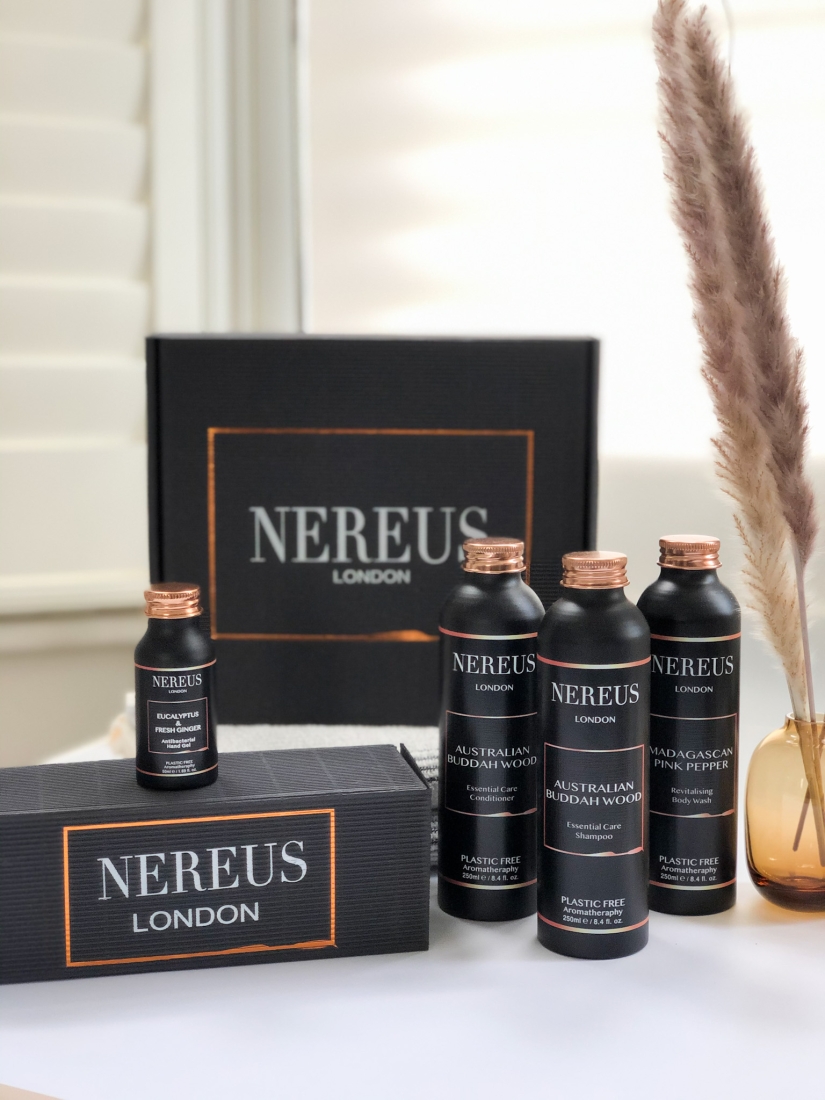 Frustrated by the lack of high-quality natural products and reimagining a plastic-free future for the high-end beauty industry, founders James Inglesby and Diana Ziegler set out to create products that were effective and luxurious, but without contributing to the plastic crisis.
Nereus has created a range of deluxe shampoos, conditioners and bodycare products, packed with potent, ethically-sourced ingredients and 100% natural, organic fragrances such as Pink Pepper, Fresh Ginger and Ylang Ylang.
All products are packaged in fully-recyclable, plastic-free, black aluminium bottles, with the formulations vegan and paraben-, sulphate-, and gluten-free.
As well as using alternatives to single-use plastics in all of their packaging, the brand has formed a partnership with Plastic Bank – a social enterprise working to create a circular plastic economy and aiding countries worst hit by the plastic crisis.
The black bottles are made from 100% recyclable BPA-free aluminium with plastic-free and biodegradable labels produced from wood pulp. The products are made locally in Britain using unfiltered freshwater from Yorkshire.
For every Nereus product purchased, 1kg of ocean-bound plastic will be recovered from the areas worst affected by plastic.
Shop the range at nereus.uk