Nudie Snacks Launches Wonky Veg Crisps
Nudie Snacks is the first to market a new vegetarian product made from wonky veg that would usually have been discarded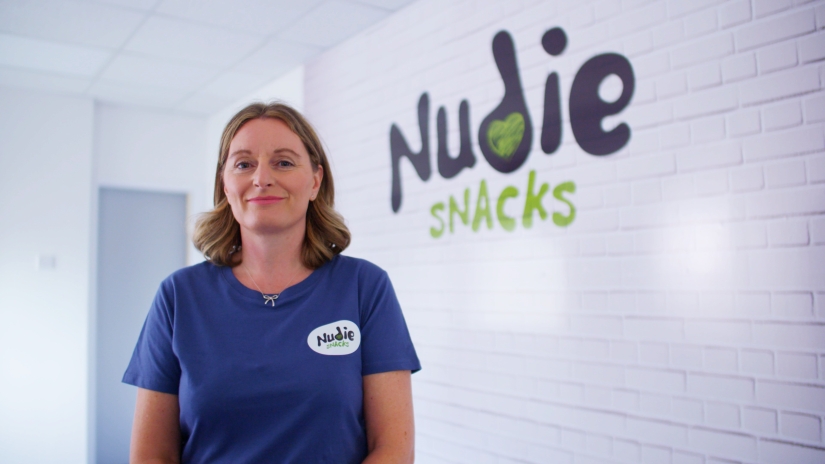 The brand new Cauliflower Crisps are made from 40% fresh cauliflower grown in Scotland and come in two different flavours: Cheese and Caramelised Onion and Katsu Curry.


The Ayrshire brand says the crisps are in line with its ethos of producing quality, plant-based snacks that are a healthier alternative. With no artificial flavourings or colourings, the Cauliflower Crisps are low in sugar, high in fibre and 40% lower in saturated fat than traditional potato crisps, making them a healthier snacking option.


A 22g bag of Cauliflower Crisps has 118 calories and is suitable for those following vegan, vegetarian, gluten-free and dairy-free diets.

The new range also includes Lentil Curls flavoured with Chilli and Lime, Quinoa Chips with Sundried Tomato and Garlic, Lightly Salted Roasted Corn, Lightly Salted Hummus Chips and Popcorn.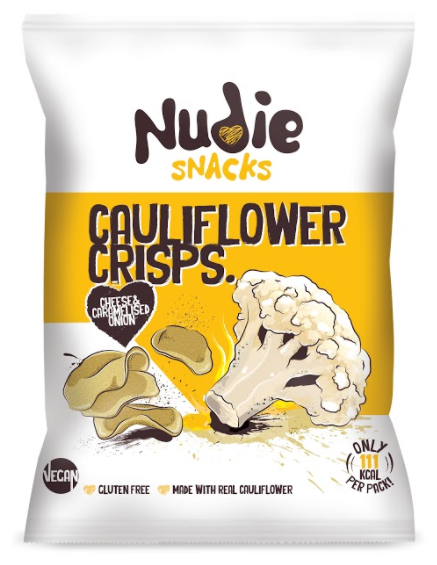 Importantly, the brand is cutting food waste as the crisps are made from vegetables which are often thrown out because they don't meet standard shape and size requirements.
"We wanted to find a way to use all the wonky cauliflowers that shops think they can't or shouldn't be selling, and making them into a snack we're proud of," said Tracey Hogarth, founder of Nudie Snacks.

"We are the first to market this product – it's the perfect snack and doesn't compromise on taste or quality. With the health risks associated with diabetes, obesity and coronavirus, it has never been a more important time to keep your immune system and gut health in good condition. Eating pulses is better for you, keeps you fuller for longer and prevents you reaching for high-fat, high-sugar snacks."

Prices start from £9.99 for 12 packs of Cauliflower Crisps. Available to buy from nudiesnacks.co.uk