Loveseitan And Vegan Dough Co. Join Forces To Deliver Plant-powered Pizza
Vegan pizza lovers can now tuck into the No Meat Beast pizza topped with seitan pepperoni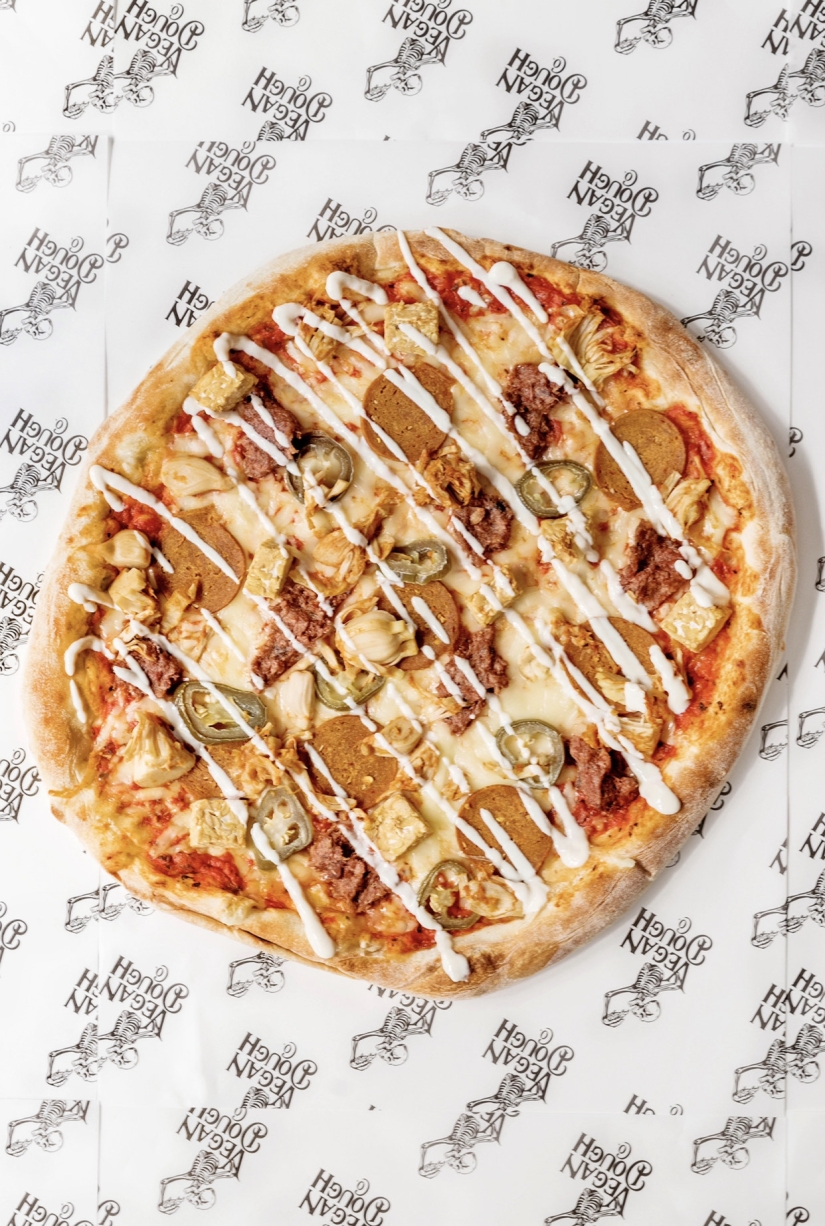 LoveSeitan, the UK's leading manufacturer of seitan products (wheat-based vegan meat), has announced a new partnership with plant-based pizza chain Vegan Dough Co. to produce the long-awaited No Meat Beast pizza. The new pizza will feature LoveSeitan's plant-powered pepperoni, marinated tempeh, and 'cheez' sauce, and is now available for delivery via Deliveroo.
The news arrives hot on the heels of LoveSeitan's launch of the UK's first ever 'seitan pepperoni'. It followed a year of development and testing, as the LoveSeitan team was keen to make sure that the pepperoni would satisfy the taste buds of even the most dedicated pepperoni enthusiast. A great option for those who want to reduce their meat intake, but still like the taste, the new seitan pepperoni has no added sugar, is 100% vegan, soy free, and certified Kosher.
Both Vegan Dough Co. and LoveSeitan are looking forward to sharing the No Meat Beast with plant-based pizza lovers at home over the summer, and in restaurants later in the year at the end of the COVID-19 pandemic.
Commenting on the launch, plant-based restaurateur and Vegan Dough Co. founder, Loui Blake, said: "We're really excited to be collaborating with LoveSeitan as our seitan supplier for Vegan Dough Co. As we grow across London and the UK, it's important to us to align with the best quality products available, and we're confident we have that in LoveSeitan."
Co-Founder of LoveSeitan, Steve Swindon, added: "We're thrilled to be teaming up with Vegan Dough Co. and Loui on this new venture. Our Seitan Pepperoni is a flagship product for us now, and we're proud to see it on the No Meat Beast pizza today. I'll be having one tonight for sure!"