Popular frozen food retailer, Iceland, has expanded its vegan range in time for the 2020 record-breaking Veganuary intake.
The new cohort of fast and easy meals in the collection include a number of new and exciting dishes, some of which are the first of their kind to hit UK supermarkets. The range includes a No Bull Mushroom Steak, No Moo Mac & Cheese and No Moo Melt in the Middle Chocolate Pudding, plus many more tasty treats, and prices start from £2.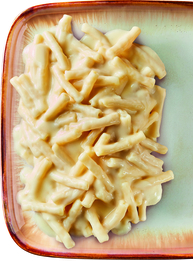 A huge number of Brits are looking to reduce their meat consumption in 2020, and Iceland's new range hopes to offer purse-friendly plant-based alternatives that people can store in their freezers, ready for an easy 'meat-free Monday' meal.
One of the most exciting elements of the range is the No Cheese & Onion Pasty, as the lack of a tasty alternative to cheese can be a bump in the road for those toying with veganism. But fret no more Iceland believes this pasty is a game-changer. With flaky pastry containing a decadent melting dairy-free cheese and onion filling, it could be a revolution for the vegan community. The No Bull Mushroom Steak is also set to be a crowd-pleaser, as the use of wheat protein recreates the sought-after juicy steak-like bite in an entirely meat-free product.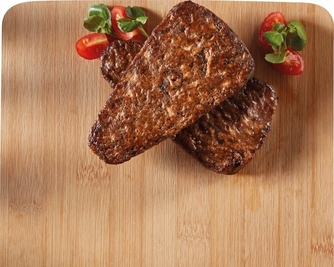 The range has also catered for those nostalgic for a takeaway, as a good vegan-friendly option can be tricky to find if you live outside of a city centre. The No Chick Sweet & Sour is made with soya protein, red peppers, and pineapple coated in a tangy sweet and sour sauce. We certainly know what we're trying when the weekend rolls round!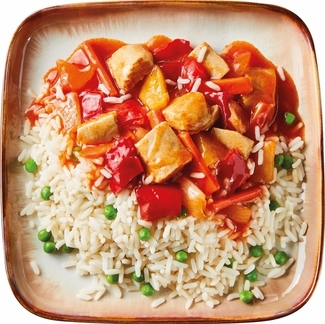 Iceland has been making moves to align itself with a pro-planet, eco-friendly audience in recent years. In 2018 it was the first major global retailer to make a promise to eliminate plastic packaging from its own label products by 2023, and Iceland had removed palm oil as an ingredient from its own label range by the end of 2018.
Iceland's launch today comes after a string of new and expanded vegan range announcements from major supermarkets, including Tesco, Asda, Sainsbury's, Aldi, and Marks & Spencer, as well as new vegan options at fast-food outlets Pizza Hut, KFC and Subway. Stay tuned for more on these!
Find out more and browse the full vegan range at iceland.co.uk.
Need more vegan meal inspiration? Check out our wide range of vegan-friendly recipes.