Scottish Stuffed Mushrooms
Serves: 4
Ready in: Under 15 Mins
Eco Friendly Gluten Free‏ Quick Make
Know your nutrients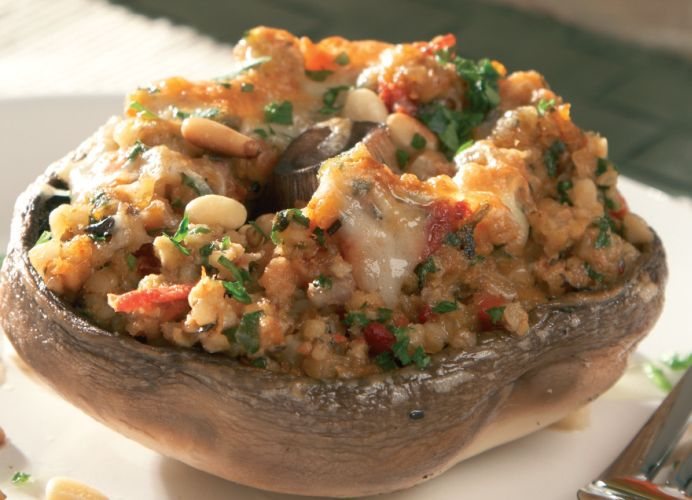 Ingredients:
a little vegetable oil, for brushing
4 very large, flat Portobello mushrooms
1 Macsween Vegetarian Haggis, just cooked
75g veggie cheddar, grated
20g pine nuts (optional)
method:
Preheat your grill to a medium setting. Clean the mushrooms carefully, brush lightly all over with oil and fry in a large frying pan until cooked on both sides.
Place the mushrooms gills up on the grill pan, fill with vegetarian haggis (mix in the pine nuts if using) then top with grated cheese.
Place under the grill and cook until the cheese is bubbling and beginning to brown. Serve immediately.
Print Recipe
www.macsween.co.uk
Did you make this recipe?
Share your creations by tagging @livegreenandgood on Instagram with the hashtag #livegreenandgood