The Big Bakes To Host Online Baking Classes
Tune in on social media for quick and easy tutorials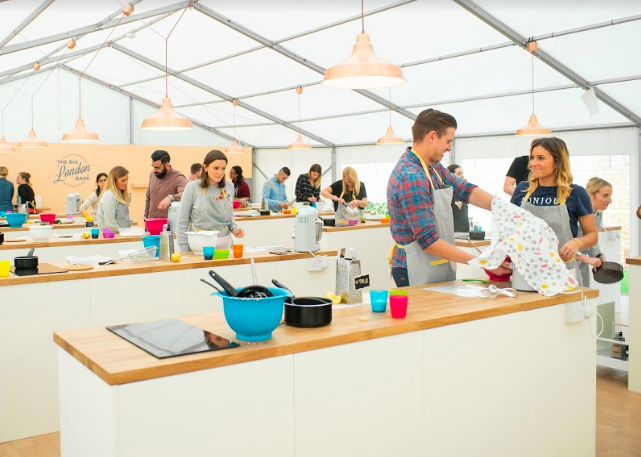 If there's one thing we are turning our attention to during the enforced Coronavirus 'lock-down' in the UK, it's perfecting our baking skills. Luckily, The Big Bakes has us all covered there!
If you're an avid baker like us, then you'll be excited to know that the pop-up baking competition is switching gears, and will be hosting an array of remote tutorials, all in an effort to encourage the nation to bake at home, and to instil a sense of community as people across the country go into a period of social isolation.
The virtual baking classes will be broadcast from the event's baking tents, where the team will share three bake-at-home classes each week. The idea is that recipes will be easy-to-follow, and use day-to-day ingredients and standard equipment found at home, so that anyone can join in.
Fans can follow the sessions on The Big Bakes' social media channels from anywhere in the UK. It doesn't take much time, either, as each video masterclass will feature 2-3 minute sessions that offer a step-by-step guide to making various decadent desserts.
So, how do you take part? Simply visit @Thebig_bakes on Facebook or Instagram, where you'll find a list of the necessary ingredients for the next class. After you've whipped up that day's baking creation, you can share a photo of your hard work for a chance to win vouchers to attend live sessions of the competition later in the year!
The Big London Bake has become one of the capital's highest rated events. Now hosted in London and Birmingham, it's a great experience for everything from date-night to corporate away days.
Taking place inside a marquee with individual bake stations, the interactive events are led by a team of professional patisserie chefs, and participants are given all the essential ingredients needed to create the ultimate bake. When they re-open, The Big London Bake runs seven days a week, while The Big Birmingham Bake runs every day except Monday and Tuesday. Tickets start from £37.50.