Pukka launches vegan pies to enjoy at home
Plant-based foodies can now get their fix of this British classic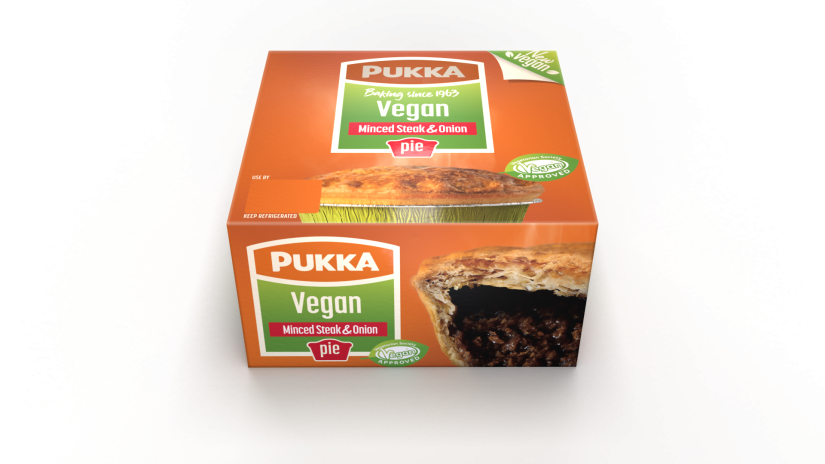 Pie and mash is a British classic, and now vegans can get their fix of traditional comfort food as Pukka has launched two plant-based pies.
The new Vegan Chicken & Mushroom Pie and Vegan Minced Steak & Onion Pie are ideal for vegans, flexitarians and those trying to reduce their meat consumption.
The chicken and mushroom pie features a flaky pie crust made up of a whopping 144 layers of Pukka's signature golden puff pastry. It encases a medley of soy protein vegan 'chicken' pieces, sliced mushrooms and a creamy, dairy-free sauce.
The steak and onion pie, meanwhile, offers a vegan take on a traditional recipe. Minced soy protein vegan 'steak' pieces are paired with chopped onions and a rich gravy.
Serve these vegan pies with a dollop of mashed potatoes or chunky chips and a side of fresh steamed veg for a heary, comforting meal.
"As the 'People's Pie', we want to make sure there's a Pukka for everyone. Shoppers are increasingly looking for tasty meat-free options but don't necessarily want to spend hours cooking," Rachel Cranston, head of marketing at Pukka, said.
"Our two vegan pies tick both these boxes and they're an exciting addition to our well-loved range, with recipes people recognise and know Pukka for. So, if people are looking for a vegan pie to enjoy, there are now two tasty Pukka pies available for them to tuck in to and enjoy with their friends and family."
Pukka's vegan pies will be available in Morrisons from 16th September and in Sainsbury's from 23rd September, before being rolled out nationwide throughout the rest of the year.