Coco-loco Breakfast Blinis
Serves: 4
Ready in: 15 to 30 mins
Cost Cutting Eco Friendly Quick Make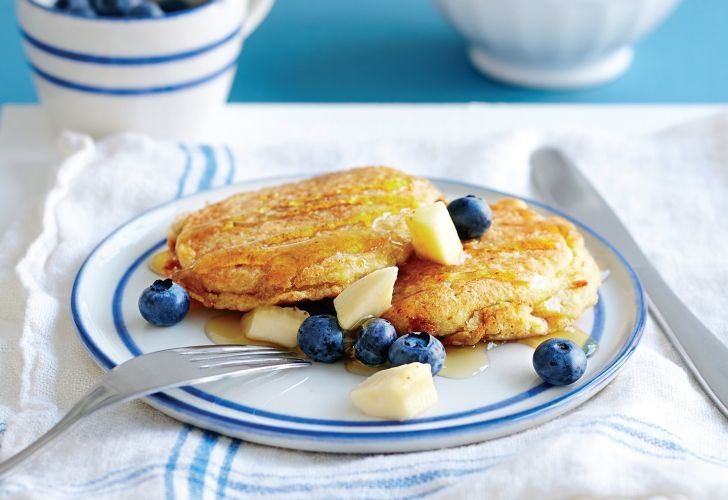 Ingredients:
85g plain flour
1 tsp baking powder
150ml Alpro Hazelnut Original
zest of 1 orange
70g desiccated coconut
2 free-range egg whites
1 tbsp sunflower oil
2 bananas (chopped)
100g blueberries
2 tbsp of honey
method:
Add the flour, baking powder and Alpro Hazelnut Original to a mixing bowl, whisk together until you have a smooth batter. Add the orange zest and coconut to the mixture.
Whisk the egg whites until you have soft peaks. Fold the egg whites into the batter gradually using a metal spoon.
Heat a little sunflower oil in a non-stick frying pan. Scoop a tablespoon of the mixture into the pan to make a round shape (roughly 10cm diameter).
Cook the blinis in batches, flipping them after 1-2 minutes.
Serve with chopped banana, blueberries and a drizzle of honey.
Print Recipe
www.alpro.com/uk
Did you make this recipe?
Share your creations by tagging @livegreenandgood on Instagram with the hashtag #livegreenandgood