Vanilla Cupcakes
Serves: 12
Ready in: 30 to 60 mins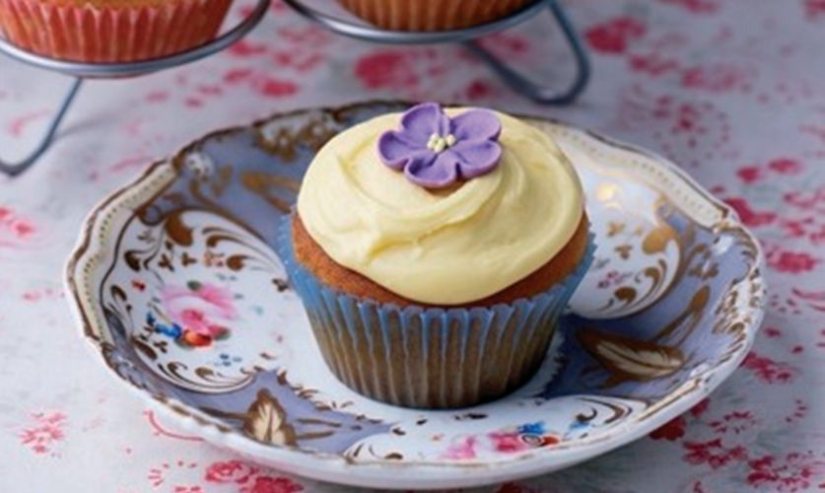 Ingredients:
[hd]For the cupcakes[/hd]
125g plain flour
250g Carnation Condensed Milk
1 free-range egg
1/2 tsp vanilla extract
85g margarine or butter
11/2 tsp baking powder

[hd]For the frosting[/hd]
200g icing sugar
55g margarine or butter, softened
a few drops of vanilla extract
1-2 tbsp Carnation Condensed Milk
vegetarian sugar sprinkles or cake decorations, to decorate

[hd]You'll also need[/hd]
12 hole muffin tin and muffin cases
method:
Preheat the oven to 180C/350F/Gas 4.
Place the flour, condensed milk, egg, vanilla extract, margarine and baking powder in a bowl and beat with an electric hand mixer for 2-3 minutes until pale and fluffy.
Spoon into the muffin cases and bake for approximately 15-18 minutes until springy to the touch and golden brown. Cool slightly then transfer to a cooling rack to cool completely.
Beat the icing sugar, butter and vanilla with enough condensed milk to bring the mixture to a soft consistency. Spread or pipe onto the cakes. Decorate as desired.
Print Recipe
www.carnation.co.uk
Did you make this recipe?
Share your creations by tagging @livegreenandgood on Instagram with the hashtag #livegreenandgood