Soft Oat Cookies
Serves: 12
Cost Cutting Freezes Well Quick Make
Keep cookies in an airtight container with a piece of soft bread or flour tortillas to extract all the moisture from the cookies and keep them crunchy.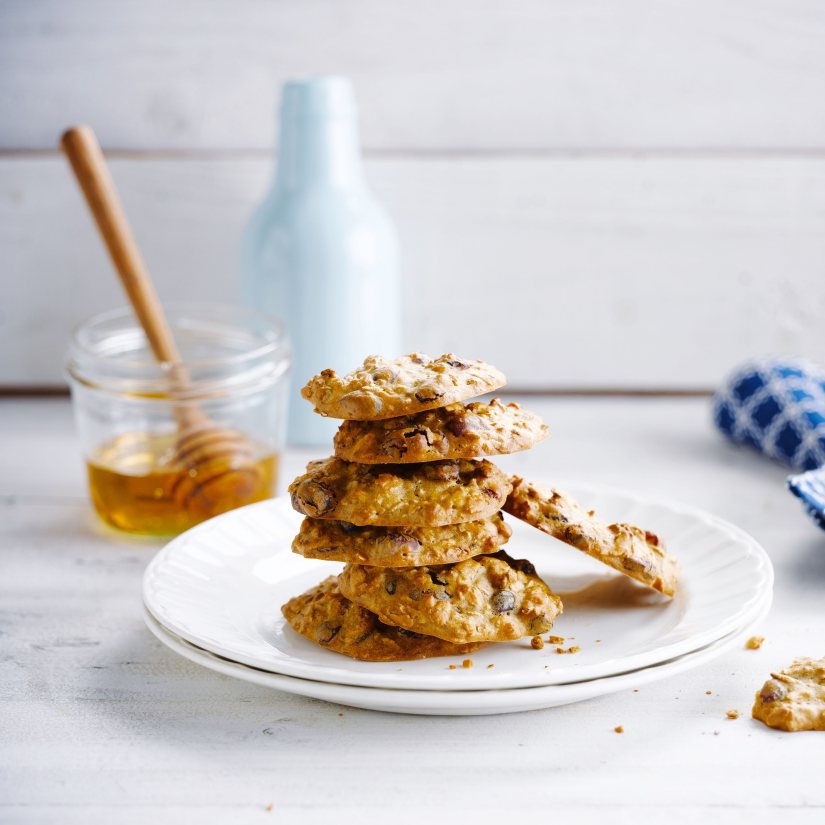 Ingredients:
150g all-purpose flour, sifted
150g rolled oats
2tsp baking powder
2tbs honey
1tbs vanilla sugar
70g dried cranberries
1tsp cinnamon powder
3tbsps baking margarine, melted
1 large egg, lightly beaten
200ml Alpro Oat original drink
pinch of salt
method:
Preheat the oven to 200C/400F/Gas 6. In a medium bowl, whisk together the flour, rolled oats, baking powder, salt, vanilla sugar, cranberries and cinnamon
In a small bowl, whisk together the baking margarine, egg, honey and Alpro Oat drink until combined. Add to the flour mixture and stir until the batter is evenly moistened.
Drop 1 tablespoon of the batter onto a baking sheet and repeat until all the batter is on your baking sheet. Bake until golden brown - around 15 to 20 minutes.
Let the cookies cool on a wire rack for 5 minutes and serve.
Print Recipe
www.alpro.com
Did you make this recipe?
Share your creations by tagging @livegreenandgood on Instagram with the hashtag #livegreenandgood