Quick Flatbread
Ready in: Under 15 Mins
Cost Cutting Quick Make Vegan Friendly
Whether you're cooking up a curry or stew, there's nothing like homemade flatbread to mop up the sauce. This vegan flatbread from Niki Webster of RebelRecipes.com couldn't be easier to make. It requires just 2 ingredients, and takes only a few minutes to prepare and cook. Rebel Recipes (Bloomsbury £26) is out now.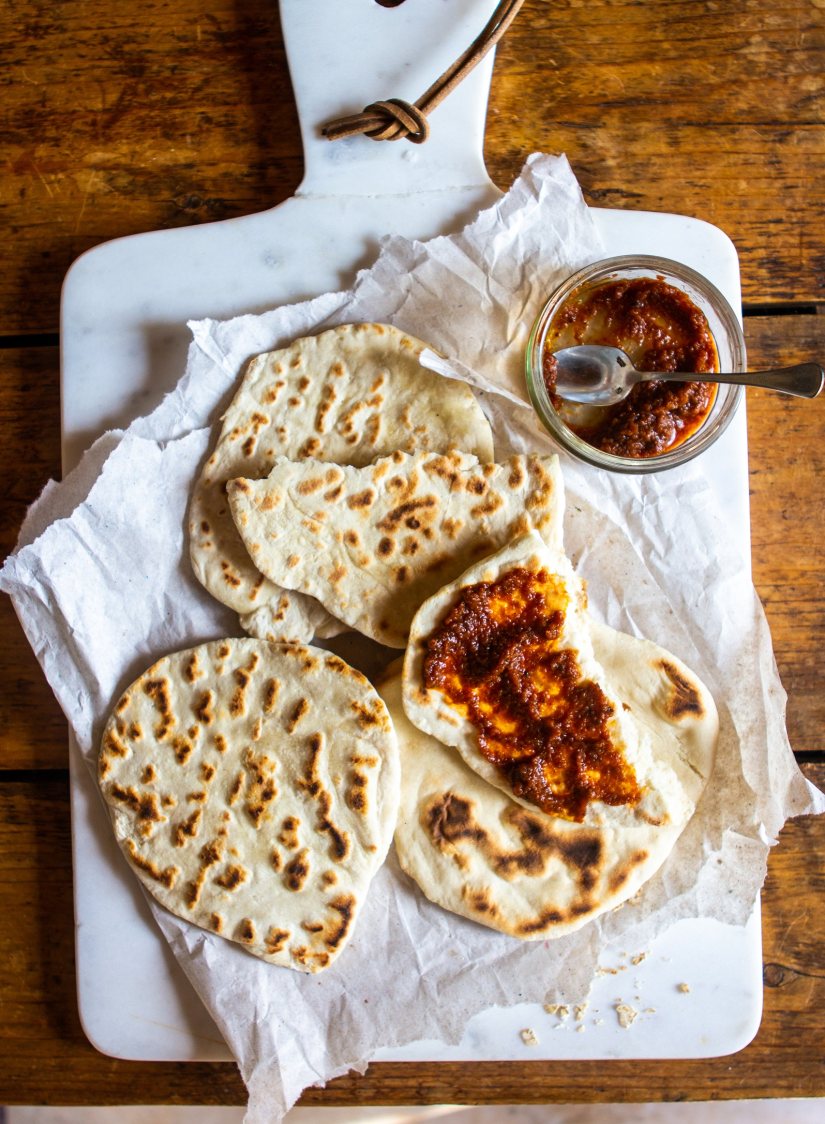 Ingredients:
150g self-raising flour
a pinch of salt 
75ml water 
1 tbsp plant-based yoghurt 
method:
In a large bowl, add the flour and salt. Stir to combine. 
Now add the water and yoghurt, mix thoroughly to combine and then transfer to a floured board.
Knead for a few minutes until you get a springy dough. 
To cook the flatbreads, heat a large griddle pan or frying pan to medium. Divide the dough into four then roll out the first flatbread. Pop it on the griddle pan and allow to cook and char a little on that side, then flip to cook on the other side. Repeat. Keep the flatbreads warm on a plate covered with a clean cloth. 
Print Recipe
www.rebelrecipes.com/
Did you make this recipe?
Share your creations by tagging @livegreenandgood on Instagram with the hashtag #livegreenandgood