TROPIC BECOMES THE FIRST BRAND IN EUROPE TO RECEIVE A PROTECT LAND + SEA CERTIFICATION
The certification is for its dedication to planet-preserving ingredients in its latest sunscreen range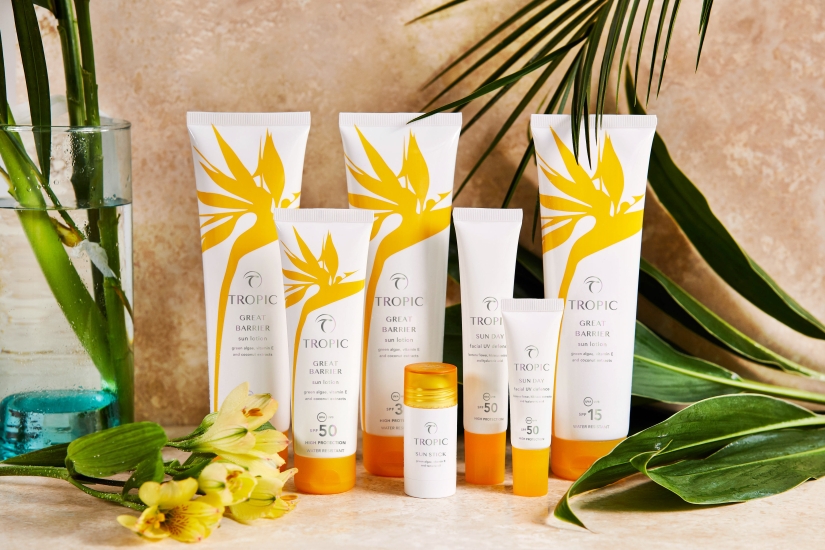 The certification, awarded by Haereticus Environmental Laboratory (HEL), means that Tropic's range does not contain any scientifically-established harmful environmental pollutants. This seal of approval supports Tropic's purpose of building more sustainable relationships with our ecosystems.
Seemingly innocuous sources such as sunscreen can have monumental effects on marine and freshwater wildlife, especially for coral reefs. Tropic's ethos focuses on a shared commitment to protect ecosystems, which is why the brand has produced a suncare range that helps consumers to make more environmentally-conscious choices and gained a certification their customers can trust.
Protect Land + Sea (PL+S) Certified Products are independently tested by HEL to ensure they don't contain anything on the HEL list of pollutants. These certifications only last for two years, as new science and synthetic chemicals are always being generated. This regular re-evaluation of Tropic's ingredients means that products are constantly being reviewed, and customers know they can trust the PL+S logo to represent recent environmental standards.
"Thousands of people ask me what products I recommend that are safe for the environment," explains noted forensic ecotoxicologist, Dr. Craig Downs. "Reading the ingredient labels can be intimidating, with chemicals that have strange industry names and multiple titles. The PL+S certification makes it easier for Tropic customers to quickly identify that their products do not contain chemicals that can be serious ecological pollutants."
Each product in the cruelty-free, marine-friendly range comprises a lightweight, transparent and hydrating formula which has been designed to be worn all year round. Dr. Downs has stated that "the individual consumer can be a powerful activist and advocate for ecological conservation. Your purchase and use of an ecologically-responsible product can make a real difference!"
Found in each of Tropic's products is green algae extract – a powerful antioxidant against environmental stress. This ingredient not only protects the skin from heat, heavy metals, and free radicals but also offers defence against high energy visible light (HEV), including blue light from screen time.