Plum Muesli Crumble with Custard
Serves: 4
Ready in: 30 to 60 mins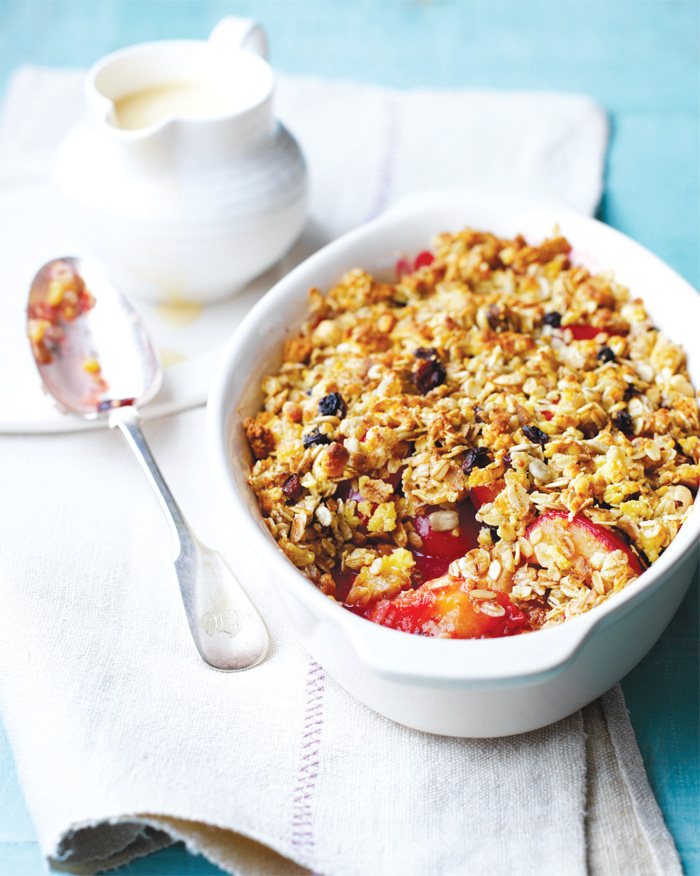 Ingredients:
750g red plums, quartered and stoned
8 tbsp Splenda granulated sweetener
2 tbsp orange juice
50g butter
150g muesli
75g marzipan, coarsely grated

[hd]for the custard[/hd]
2 tbsp custard powder
600ml semi-skimmed milk
2-3 tbsp Splenda granulated sweetener
method:
Preheat the oven to 190°C/375°F/gas mark 5. Put the plums into a baking dish and sprinkle with 6 tablespoons of sweetener and the orange juice. Toss to coat, then bake in the oven for 15 minutes while you prepare the topping.
Melt the butter and mix in the muesli, the remaining sweetener and the grated marzipan. Remove the baking dish from the oven and sprinkle the muesli topping over the plums in an even layer.
Place back in the oven and bake for 10–15 minutes, until the plums are tender and the topping is crunchy and golden brown.
To make the custard, put the custard powder into a saucepan with 4 tbsp of the milk and stir until blended. Add the remaining milk, then heat, stirring constantly until smooth and thickened. Stir in sweetener to taste, and serve with the crumble.
Print Recipe
www.splenda.co.uk
Did you make this recipe?
Share your creations by tagging @livegreenandgood on Instagram with the hashtag #livegreenandgood