Flipping Good Fun
Serves: 4
Ready in: 15 to 30 mins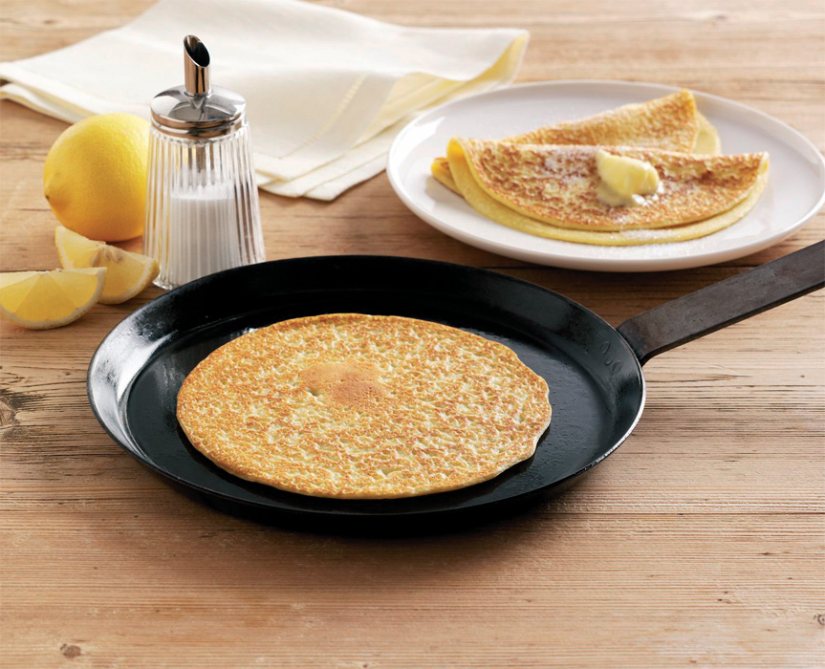 Ingredients:
Flour
Salt
Free-range eggs
Jersey or Guernsey milk
Jersey or Guernsey butter
method:
This recipe makes a divinely rich batter for springy, tasty pancakes that work beautifully in sweet and savoury dishes. Sieve 250g flour into a bowl and add a small pinch of salt (omit the salt if you're going to feed this to young children).
Now stir in four free-range eggs and pour on 500ml Jersey or Guernsey milk little by little, stirring all the time to make the mixture smooth and silky.
Melt 50g Jersey or Guernsey butter in a pan, stir into the batter mix and you're ready to go!
Once you've cooked the pancakes until golden brown on both sides (a great opportunity for everyone to have a go at tossing them) try some of these tasty serving suggestions:
Layer with pan-fried herby mushrooms and dollops of low-fat creme fraiche
Sprinkle with grated vegetarian cheddar and ham-style slices, and eat folded in half
Top with a thinly-sliced banana and drizzle with golden syrup or chocolate sauce for a naughty, fruity pud
Print Recipe
Did you make this recipe?
Share your creations by tagging @livegreenandgood on Instagram with the hashtag #livegreenandgood