Falafel
Serves: 3
Ready in: 15 to 30 mins
Cost Cutting Eco Friendly Quick Make Vegan Friendly
Make up a big batch and freeze! Place the uncooked falafel on a baking sheet and freeze. Then, when frozen remove from the tray and pack in a polythene bag. Can be cooked straight from frozen. For more of a kick, add a little fresh chilli to the mix before freezing.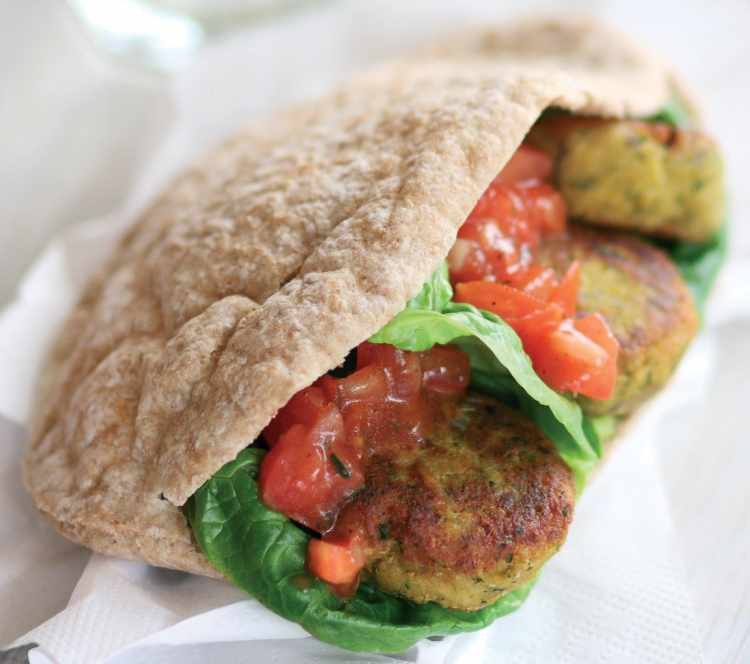 Ingredients:
400g can chickpeas, drained
1/2 red onion, finely diced
3 tbsp vegetable oil
2 garlic cloves, crushed
1 tsp mild curry paste
1 tbsp plain flour
25g bunch fresh coriander or parsley
pitta breads, tomato-based salsa and a green salad, to serve
method:
Heat 1 tbsp oil in a frying pan and fry the onion until it softens, add the garlic and continue cooking on a lower heat for five minutes. Cool slightly.
Place the onion, garlic, chickpeas, curry paste, flour and coriander into a food processor and blitz until the mixture is smooth. Alternatively, place in a large bowl and mash with a potato masher.
Divide mixture into 12 small balls the size of a golf ball, flatten slightly. Fry the falafel in the remaining oil for 4-5 minutes, turning occasionally, until golden.
Serve the falafel in toasted pitta bread with tomato salsa and green salad.
Print Recipe
www.cannedfood.co.uk
Did you make this recipe?
Share your creations by tagging @livegreenandgood on Instagram with the hashtag #livegreenandgood