Easy Couscous Salad
Serves: 4
Ready in: Under 15 Mins
Know your nutrients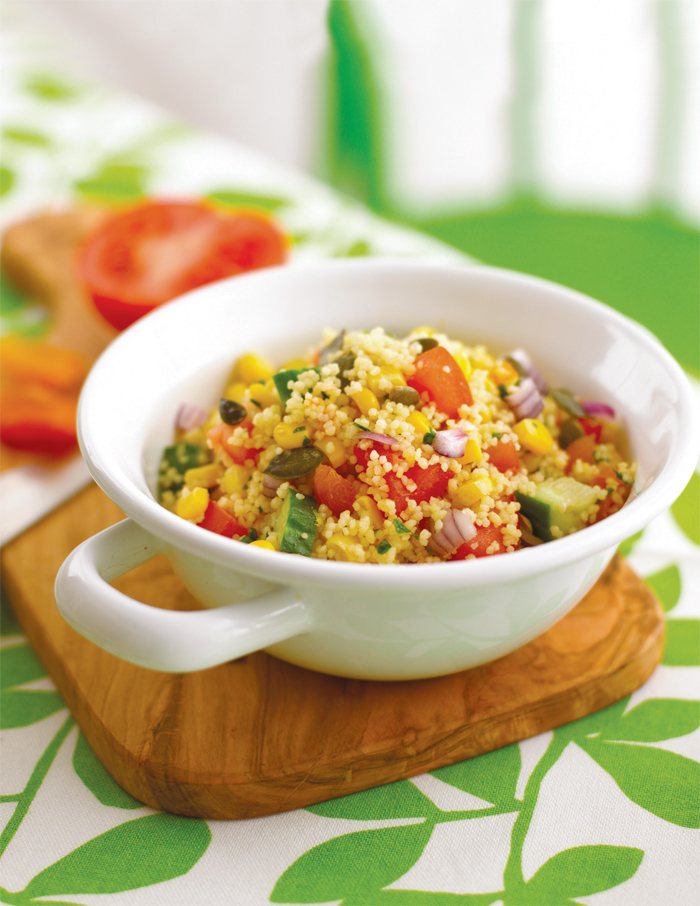 Ingredients:
200g couscous
270ml hot vegetable stock
4 tomatoes, chopped
340g can Green Giant Sweetcorn, drained
1/2 cucumber, chopped
1 small red onion, finely chopped
6 dried apricots, chopped
2 tbsp olive oil
juice 1/2 lemon
3 tbsp chopped parsley
2 tbsp pumpkin or sunflower seeds
method:
Put the couscous into a large bowl and add the stock. Cover and leave to soak for around 10 minutes.
Meanwhile, prepare all the vegetables and put them in another bowl with the apricots, add the olive oil and lemon juice, season, and mix together.
Use a fork to fluff up the couscous then add the vegetable mixture, the chopped parsley and seeds. Toss together and serve.
Print Recipe
www.jollygreengiant.co.uk
Did you make this recipe?
Share your creations by tagging @livegreenandgood on Instagram with the hashtag #livegreenandgood