Cheese and Tomato Omelette
Serves: 4
Ready in: 30 to 60 mins
Cost Cutting Eco Friendly Gluten Free‏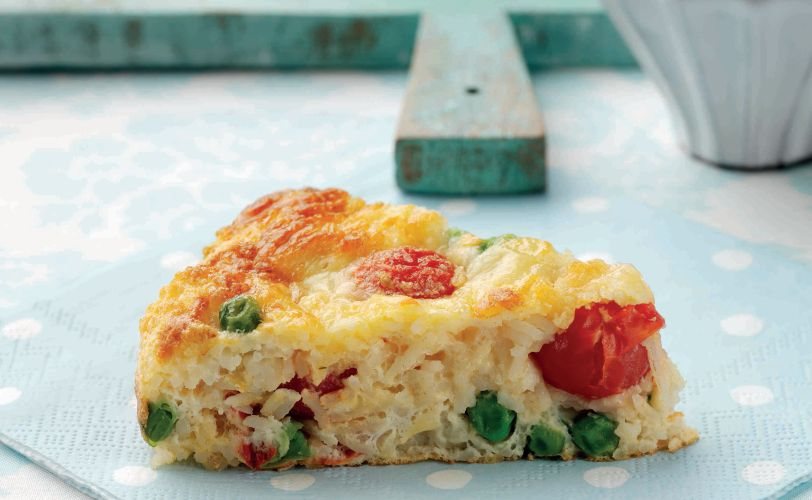 Ingredients:
250g Tilda Pure Basmati rice
150g cherry tomatoes
2 tsp vegetable oil
100g peas, defrosted
4 medium-free range eggs, separated
100g vegetarian mature Cheddar, grated
method:
Preheat the oven to 200C/400F/Gas 6. Base line a non-stick 21cm round tin with baking parchment.
Roast the tomatoes in the oil for around 15 minutes. Cook the rice according to pack instructions. Then mix the rice with the tomatoes, peas, egg yolks and half the cheese. Season to taste.
Whisk the egg whites until stiff peaks form and stir into the rice mixture. Pour into a non-stick 21cm round baking tin and sprinkle over the remaining cheese. Reduce the oven to 180C/350F/Gas 4 and bake for 15 minutes until golden. Slice into wedges and serve with a salad.
Print Recipe
www.tilda.com
Did you make this recipe?
Share your creations by tagging @livegreenandgood on Instagram with the hashtag #livegreenandgood