Very Berry Pimms
Serves: 8
Ready in: Under 15 Mins
Eco Friendly Gluten Free‏ Quick Make Vegan Friendly
Add a pretty touch to your drink with small halved strawberries, raspberries and mint leaves or tiny viola or herb flowers in ice cubes. Simply add the ingredients to the sections of an ice cube tray. Top up with cold water, freeze until solid then press out and use in drinks.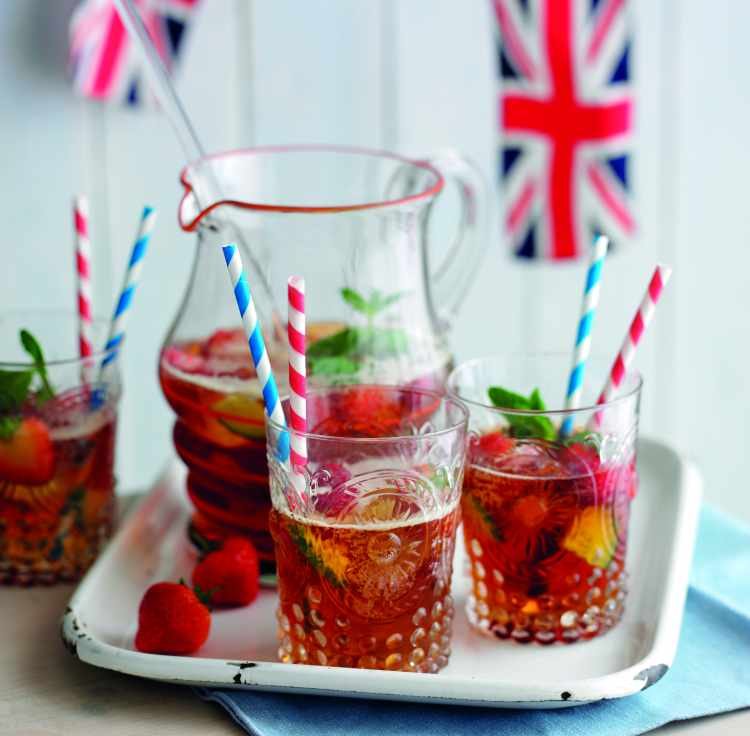 Ingredients:
lots of ice cubes
2 large handfuls of halved or sliced strawberries
1/2 cucumber, sliced and cut into 4
400ml Pimm's No1
1.2lt chilled lemonade or tonic water
a few sprigs fresh mint

method:
Take a very large jug or two medium jugs and add a couple of handfuls of ice cubes, the strawberries and cucumber.
Pour over the Pimm's and the chilled lemonade or tonic water and swirl or stir to mingle the flavours. Garnish with a few sprigs of mint and drink responsibly!
Print Recipe
www.seasonalberries.co.uk
Did you make this recipe?
Share your creations by tagging @livegreenandgood on Instagram with the hashtag #livegreenandgood