Vegan basil pesto with pine nuts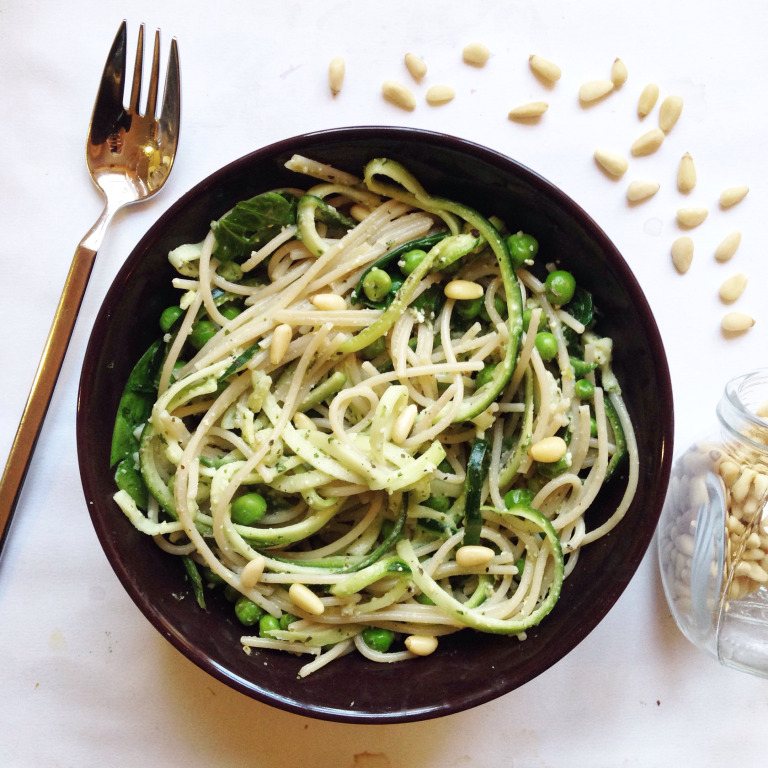 Ingredients:
large bunch of fresh basil leaves
30g pine nuts
30ml extra virgin olive oil
1/2 a lemon, juiced
2 small cloves of garlic
1/2 tsp pink Himalayan salt
1/2 tsp cracked black pepper
method:
Place all of the ingredients into a small blender and process until almost smooth. You don't want it too smooth that it is almost a cream, but enough to break down the nuts and garlic.
To use this pesto, simply stir into a bowl of freshly boiled pasta or spaghetti, and warm in a pan. Stir in until the pasta is evenly coated.
Try this spaghetti and pesto with your choice of seasonal vegetable - we love spiralized courgettes, tender peas and wilted spinach.
Print Recipe
www.cypressa.co.uk
Did you make this recipe?
Share your creations by tagging @livegreenandgood on Instagram with the hashtag #livegreenandgood