Strawberryade
Serves: 6
Ready in: Under 15 Mins
Cost Cutting Eco Friendly Freezes Well Gluten Free‏ Quick Make Vegan Friendly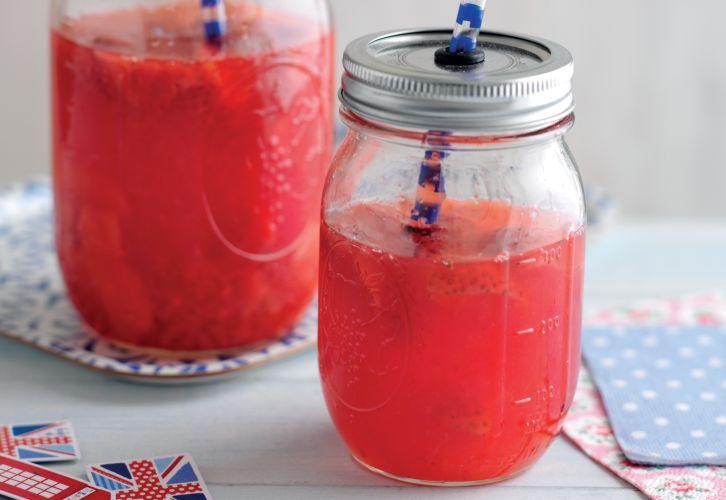 Ingredients:
250g British strawberries, hulled
3 lemons, scrubbed
75g caster sugar
750ml boiling water
method:
Crush the strawberries roughly with a potato masher or hand mixer in a bowl. Pare the rind thinly from half the lemons with a vegetable peeler, making sure to leave as much white pith behind as possible (it would make the strawberryade bitter). Halve the lemons, squeeze their juice, then mix into the strawberries with the sugar.
Pour on the boiling water, stir well to mix then cover and leave to cool. Transfer to the fridge overnight.
Next day, strain (optional), and pour into a bottle. Seal and chill in the fridge until needed. Use within two days. Serve undiluted with ice or mix half and half with sparkling water for children.
Print Recipe
www.seasonalberries.co.uk
Did you make this recipe?
Share your creations by tagging @livegreenandgood on Instagram with the hashtag #livegreenandgood