Strawberry, Pink Peppercorn and Mint Couscous
Serves: 4
Ready in: 15 to 30 mins
Cost Cutting Eco Friendly Quick Make
This is a simple but impressive side dish, and can be eaten either hot or cold. It's perfect served as a side dish with green vegetables or with one of the first veggie barbecues of the year. With the fresh, summery tastes of strawberries and mint, it doesn't matter whether the sun shines or not! Viva strawberries are only in season for a short while, so get them while you can!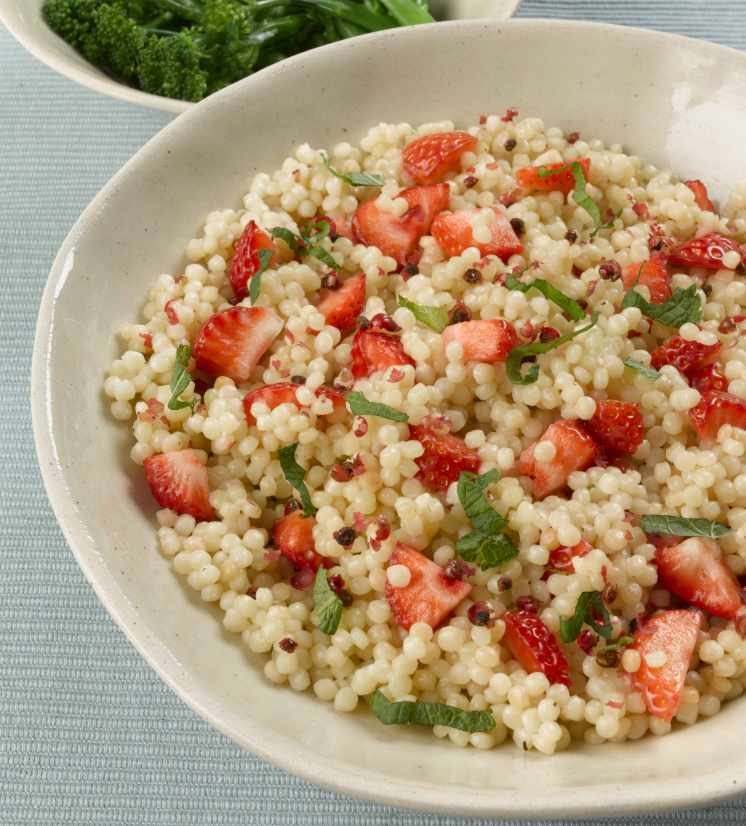 Ingredients:
300g couscous
300ml vegetable stock
12-15 Viva strawberries
small bunch fresh mint
1 heaped tbsp pink peppercorns, crushed

method:
Cook the couscous as per the pack instructions using the vegetable stock and set aside. While the couscous is soaking, hull and chop the strawberries.
Once the couscous is ready, stir in the strawberries and the crushed pepper corns.
Just before serving, chop the mint and stir it into the couscous.
Print Recipe
www.vivastrawberries.com
Did you make this recipe?
Share your creations by tagging @livegreenandgood on Instagram with the hashtag #livegreenandgood