Strawberry Jam Sandwich Breakfast Bars
Serves: 16
Ready in: 30 to 60 mins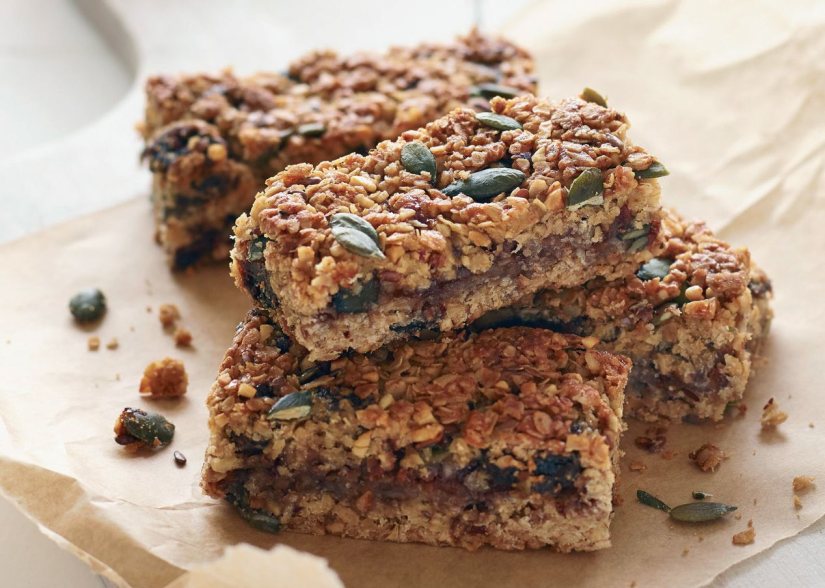 Ingredients:
100g unsalted butter
50g light muscovado sugar, unrefined
100g clear honey
100g dried strawberries
60g mixed seeds
40g chopped nuts
200g oats
50g plain flour
5 tbsp Streamline Strawberry Jam
method:
Preheat the oven to 170C/335F/Gas 3 1/2.
Line a 20cmx20cm baking tray or brownie tin with greaseproof paper. Heat the butter, sugar and honey in a pan until all melted.
In a mixing bowl, combine the dried strawberries, seeds, nuts, oats and flour. Stir in the butter mixture.
Pour half the mixture into the baking tray and spread it out evenly, pressing down with the back of a spoon to compact. Spread the jam over the flapjack. Pour the remaining mixture on top and carefully spread into the corners, compacting with a spoon as before.
Bake for 35 minutes until golden on top and set aside to cool before cutting into squares or bars. Store in an airtight tin.
Print Recipe
www.streamlinefoods.co.uk
Did you make this recipe?
Share your creations by tagging @livegreenandgood on Instagram with the hashtag #livegreenandgood