Raspberry Almond Bakewells
Serves: 24
Ready in: 30 to 60 mins
Planning a picnic or afternoon tea? These bite-sized versions of a classic British tart are ideal as a little treat at parties, or as afternoon pick-me-up.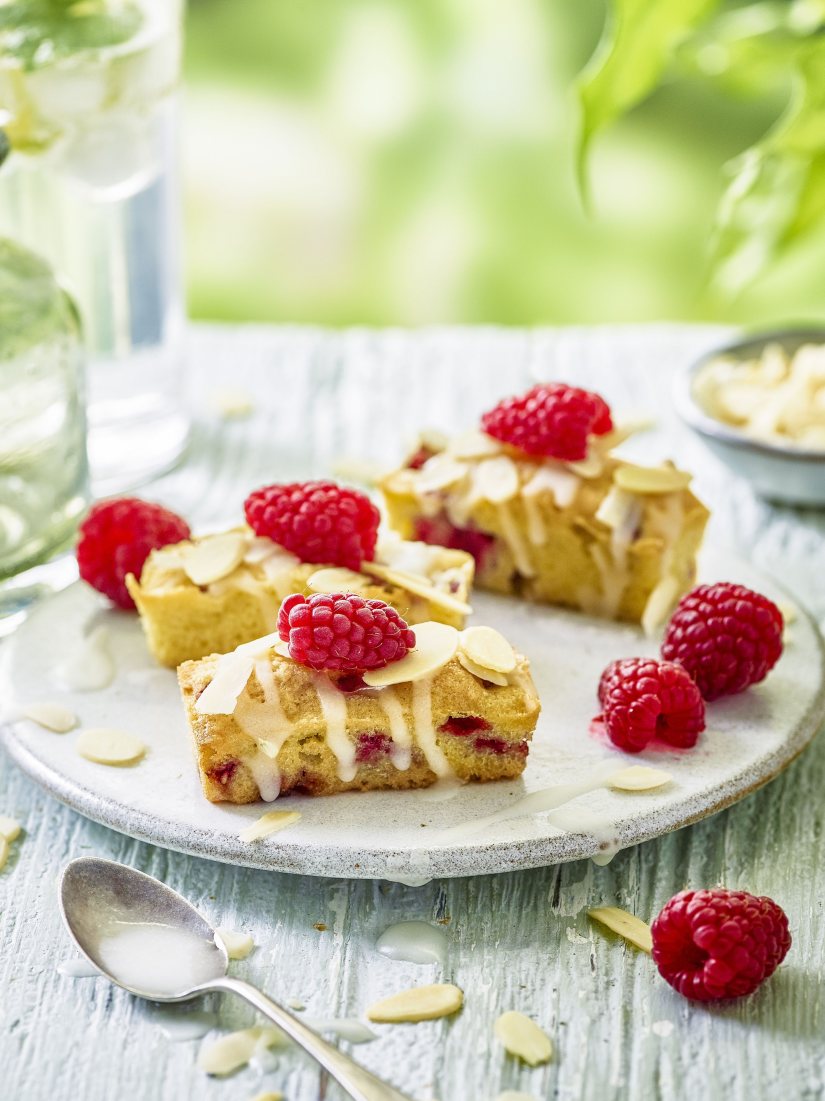 Ingredients:
80g butter, at room temperature
80g caster sugar
2 large free-range eggs, beaten
½ tsp almond or vanilla extract
80g self-raising flour
80g ground almonds
80g raspberries, halved (blueberries also work well)
To decorate:
80g icing sugar
2 tbsp lemon juice or water
flaked almonds
12 raspberries, halved
method:
Preheat the oven to 180C/350F/Gas 4. Beat together the butter and caster sugar until light and creamy, then gradually add the eggs, beating well between each addition.
Stir in the almond or vanilla extract. Fold in the flour and ground almonds, then gently stir in the raspberries.
Spoon the mixture into a reinforced silicone 24-rectangle mini loaf mould, levelling the tops. Bake for 22-25 minutes, until risen and pale golden-brown. Cool in the mould for 10 minutes, then lift out carefully and cool completely on a wire rack.
To decorate, mix together the icing sugar with just enough lemon juice or water to make a runny icing. Drizzle over the cakes, then sprinkle with flaked almonds and top each with half a raspberry.
Print Recipe
blog.lakeland.co.uk/recipe/raspberry-almond-bakewells/
Did you make this recipe?
Share your creations by tagging @livegreenandgood on Instagram with the hashtag #livegreenandgood