Quick Fruity Scones
Serves: 24
Ready in: 30 to 60 mins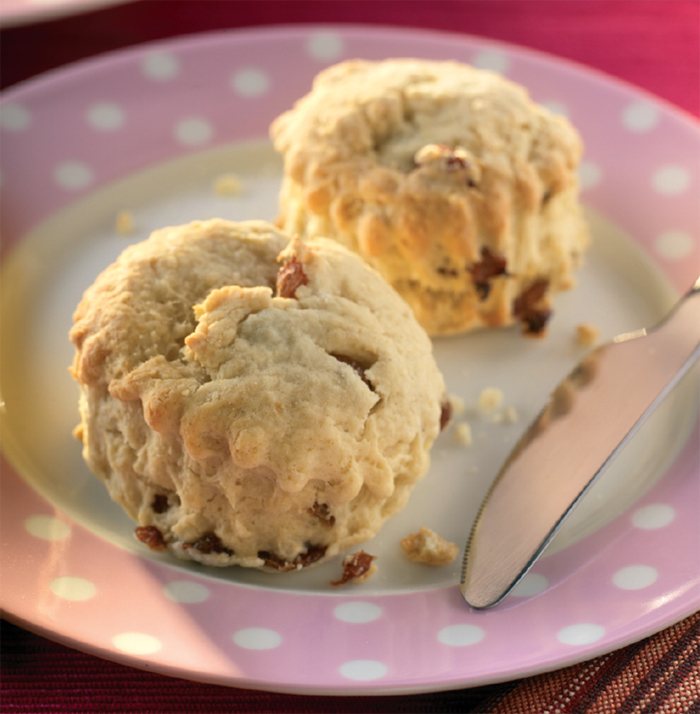 Ingredients:
450g self-raising flour
110g Flora Original
175-200ml semi-skimmed milk
110g sultanas
50g sugar
1/2 tsp bicarbonate of soda
method:
Preheat the oven to 190C/375F/Gas 5. Weigh out all the ingredients and rub the margarine lightly into flour, lifting the mixture to add air. This will make your scone mixture nice and light. Continue this process until the mixture looks like breadcrumbs.
Now add the sugar, salt, bicarbonate of soda and fruity sultanas. Mix in just enough milk to make a soft dough.
Roll out the dough on a lightly floured surface until about 1.5cm (1/2'') thick. Use a pastry cutter to cut the scones into shape. Bake for 12-15 minutes and carefully take out of the oven when golden. Leave to cool and then dive in!
Print Recipe
www.florahearts.co.uk
Did you make this recipe?
Share your creations by tagging @livegreenandgood on Instagram with the hashtag #livegreenandgood