Pink Hummus Wraps
Serves: 4
Ready in: Under 15 Mins
Cost Cutting Eco Friendly Quick Make Vegan Friendly
Easy to prepare and quick to eat when you're in a rush, these are fresh and light, and most-importantly - delicious!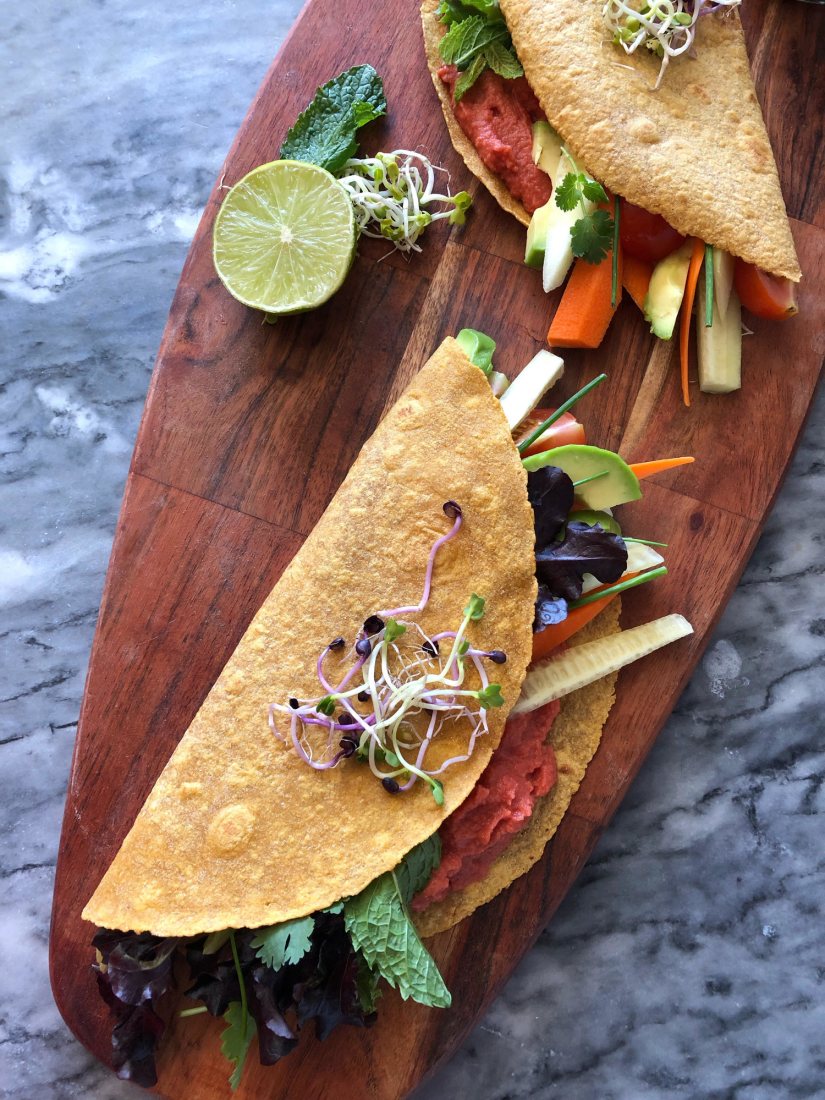 Ingredients:
vegan-friendly wraps
For the pink hummus:
400g of chickpeas, drained and rinsed
1 medium-large beetroot previously cooked
10 tbsp olive oil
1 tbsp of date syrup
juice of 2 lemons
2 tbsp coconut vinegar
3 tsp ground wild garlic
2 tspground cumin
2 tsp ground coriander
Pink Himalayan salt and pepper, to taste
For the vegetable filling:
3 large carrots
1 large cucumber
2 avocados
8 cherry tomatoes
sprouts of your choice (creator used broccoli, alfalfa and mustard sprouts)
method:
Place all of the pink hummus ingredients into a food processor, add 3 tablespoons of water and blend until smooth. Store in an airtight container (plastic free if possible) in the fridge for up to a week.
Assemble the wraps, whichever way your creativity entices you with the vegetables and hummus together. I hope you enjoy these as much as my friends and I have!
Print Recipe
www.theendovegan.com/
Did you make this recipe?
Share your creations by tagging @livegreenandgood on Instagram with the hashtag #livegreenandgood