Pink Hummus
Serves: 4
Ready in: Under 15 Mins
Know your nutrients
Creamy, earthy hummus makes a wonderful snack, spread atop crackers or used as a dip with veggie sticks. This beetroot version is incredibly simple to make, but the addition of beetroot juice not only lends a wonderful pop of colour but an additional flavour that we love. Recipe extracted from Wild Recipes: Plant-Based, Organic, Gluten-Free, Delicious by Emma Sawko (Flammarion, 2020). Photography © Greta Rybus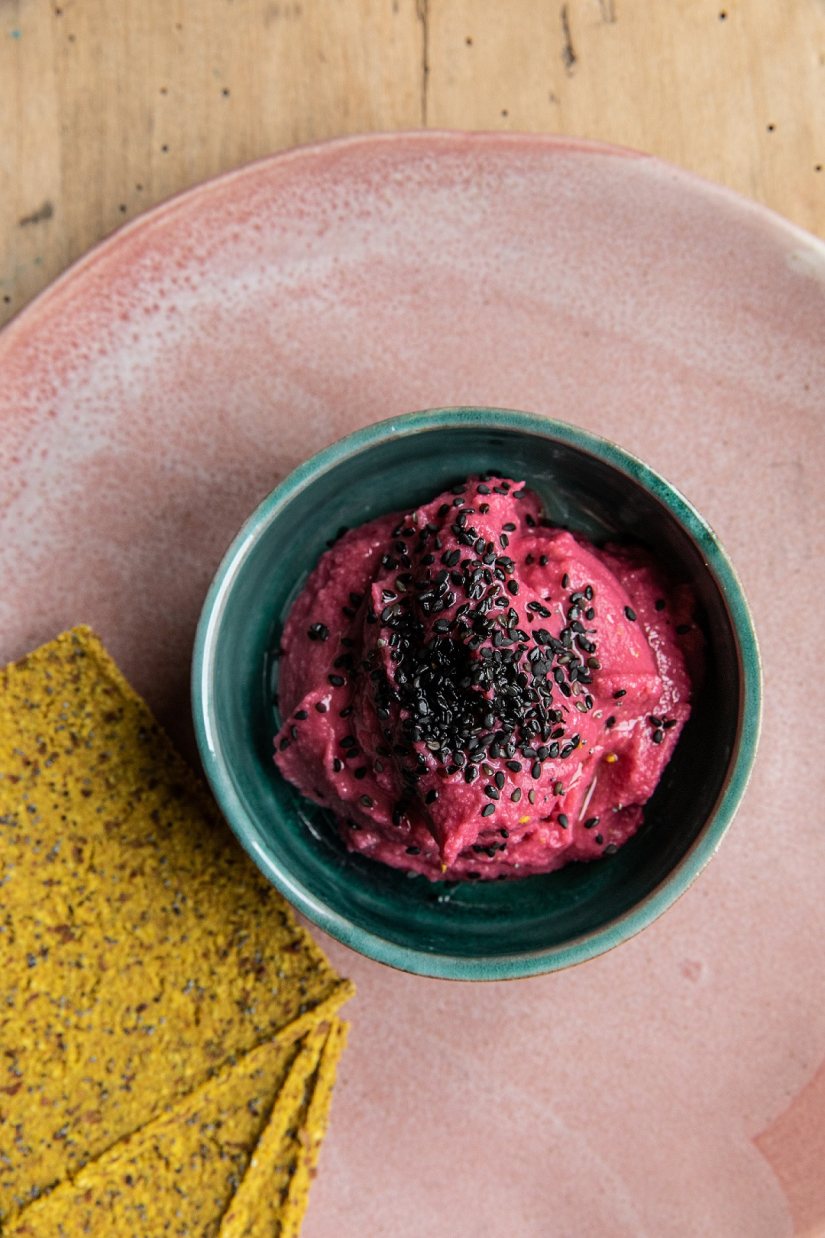 Ingredients:
160g dried chickpeas
1 tbsp olive oil
1 tbsp lemon juice
80g tahini
1 tbsp beet juice
salt
To serve:
1 tsp black sesame seeds or a handful of cooked chickpeas
method:
Soak the chickpeas in a bowl of cold water for 12 hours or overnight. Rinse and drain well.
Cook the chickpeas in a large saucepan of boiling, salted water for about 40 minutes, until they are tender. Once soft, drain the chickpeas, reserving a small amount of the cooking liquid.
Place the chickpeas with a little of the reserved cooking liquid, olive oil, lemon juice, and tahini in a food processor and season with salt. Process until smooth and creamy, adding more of the cooking water liquid as needed. Adjust the seasoning, if necessary, and stir in the beet juice, mixing well.
Transfer the hummus to a serving bowl or individual dishes and scatter over black sesame seeds or cooked chickpeas, according to personal preference.
Print Recipe
editions.flammarion.com/Catalogue/hors-collection/langue-anglaise/wild-et-the-moon-wild-recipes
Did you make this recipe?
Share your creations by tagging @livegreenandgood on Instagram with the hashtag #livegreenandgood