Luscious Roast Tomatoes
Serves: 1
Ready in: 60 mins +
Cost Cutting Eco Friendly Gluten Free‏ Vegan Friendly
Allow these gorgeous tomatoes to cool completely before storing in an airtight container and refrigerating for up to two weeks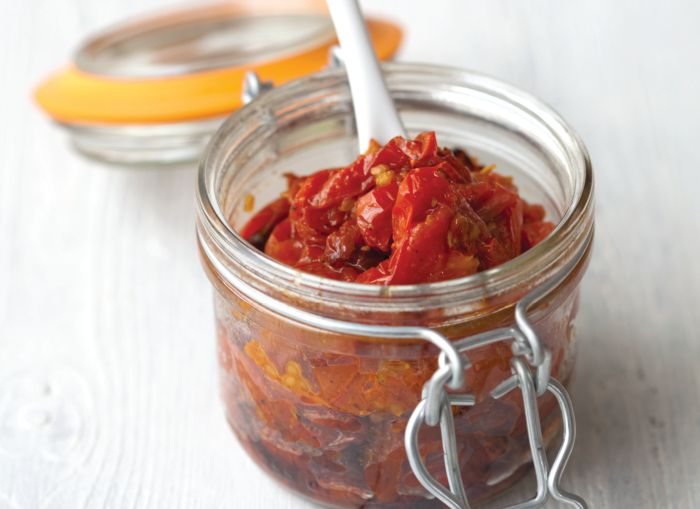 Ingredients:
12 British midi plum tomatoes
2 tbsp olive oil
1 tsp soft brown sugar
rock salt
freshly ground black pepper
method:
Preheat the oven to 190C/375F/Gas 5.
Cut the tomatoes into quarters and place in a mixing bowl with the olive oil, sugar and a good grinding of rock salt and black pepper. Turn the tomatoes with a spoon to ensure that they are thoroughly coated with the oil and sugar.
Place the tomatoes on a baking sheet and roast in the oven for 1½-2 hours, turning from time to time.
They are ready when reduced in size, deep red and just beginning to char. For a 'sunblushed' effect, remove the tomatoes from the oven a little earlier.
Print Recipe
www.britishtomatoes.co.uk
Did you make this recipe?
Share your creations by tagging @livegreenandgood on Instagram with the hashtag #livegreenandgood