Kale Mac and Cheese
Serves: 6
This recipe takes 20 minutes, but you do need to do a little planning and place the cashews in a bowl of water the night before then you're ready to go when you come home the next evening.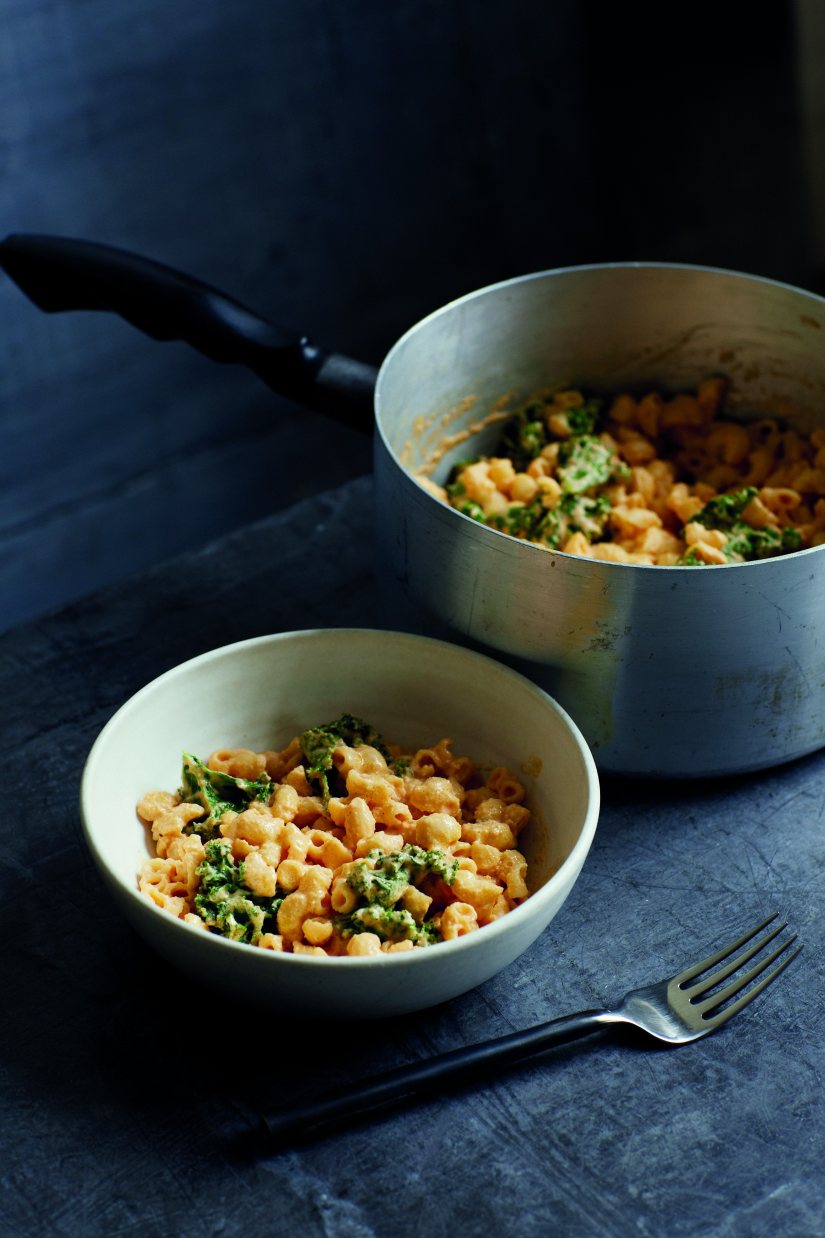 Ingredients:
250g dried macaroni
1 tablespoon coconut oil
1 small onion, finely diced
2 garlic cloves, crushed
140g cashews, soaked overnight, then drained
350ml almond or coconut milk
1 tbsp arrowroot powder
25g nutritional yeast
1⁄2 tsp sweet paprika
1⁄2 tsp ground cumin
juice of 1⁄2 lemon
large handful of kale, shredded
method:
Cook the macaroni according to the packet instructions.
Meanwhile, heat a medium-sized saucepan over a medium heat, add the coconut oil and sauté the onion and garlic for five minutes or until soft.
Put the onion and garlic, soaked cashew nuts and the rest of the ingredients, except the kale, into a blender and blitz on high until thoroughly blended. Pour the cashew 'cheese' back into the saucepan with the shredded kale and cook on a low heat, stirring frequently, until warm and the kale is wilted – about 2–3 minutes.
Add the drained, cooked macaroni to the pan, stir well and serve immediately.
Print Recipe
Superfoods by Julie Montagu (Quadrille, £18.99) Photography by Yuki Sugiura
Did you make this recipe?
Share your creations by tagging @livegreenandgood on Instagram with the hashtag #livegreenandgood