Hummus Two Ways
Serves: 4
Ready in: Under 15 Mins
Deliciously creamy, hummus is a great dish that we can never get enough of. Best of all, you can enjoy it in many ways, whether you spread it atop your favourite flatbread or cracker, serve it alongside your favourite meal like a Moroccan stew, or simply dip carrots into it. Here are two ways to make hummus: a plain, traditional version and a beetroot variety – delicious! Recipe extracted from The mymuybueno Cookbook by Justine Murphy (Meze, £25).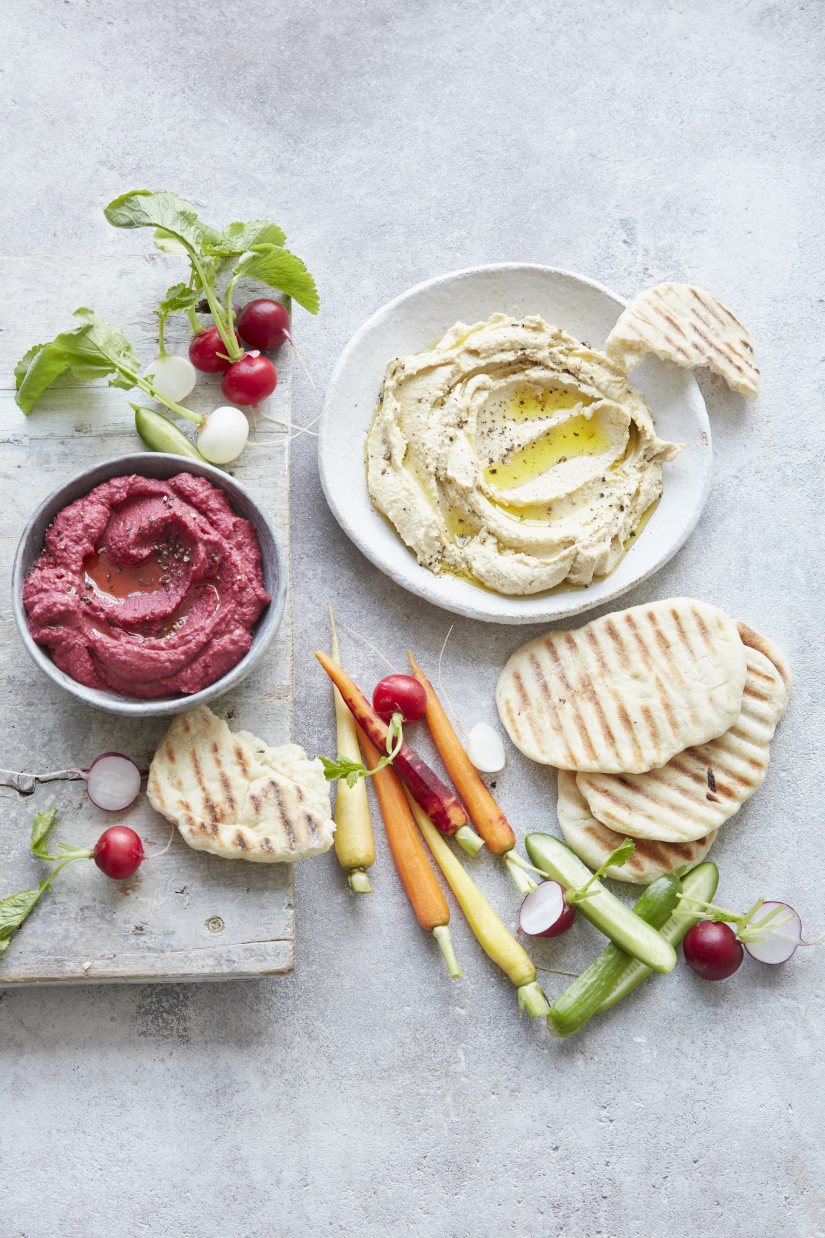 Ingredients:
400g tinned chickpeas, drained and rinsed
2 tbsp tahini
1 garlic clove, roasted
1 tbsp lemon juice
2 tbsp olive oil
3 tbsp water
1 tsp ground cumin
a pinch of flaked sea salt
a grind of black pepper
For the beetroot hummus:
200g cooked beetroot, drained
method:
For plain hummus, place the chickpeas, tahini, roasted garlic, lemon juice, olive oil, water, cumin, salt and pepper in a food processor, then blend until smooth.
For beetroot hummus, use half the amount of tahini and ground cumin, leave out the water and include the cooked and drained beetroot. Blend all the ingredients together in a food processor as above.
Print Recipe
mymuybueno.com/
Did you make this recipe?
Share your creations by tagging @livegreenandgood on Instagram with the hashtag #livegreenandgood