Honey Roasted Brussel Sprouts
Serves: 2
Ready in: 30 to 60 mins
This delicious take on the love-it-or-hate it Christmas dinner essential will ensure there's no waste this year!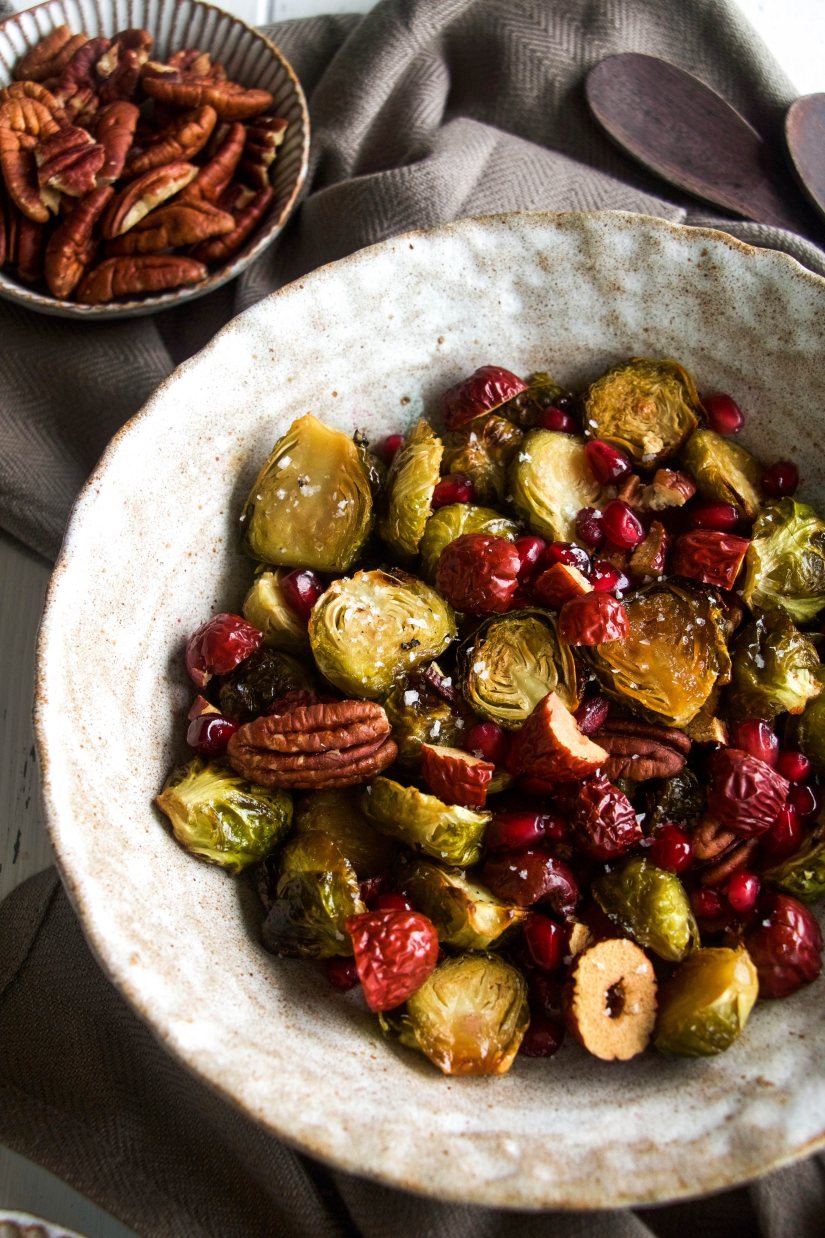 Ingredients:
250g Brussel sprouts
1 tsp coconut oil
1 tbsp raw honey, or for a vegan option use maple syrup
pinch of sea salt and pepper
a large handful of Jujube Fruit
a handful of pecan nuts
a handful of fresh pomegranate seeds
method:
Preheat your oven to 180C/350F/Gas 4. Cut the Brussel sprouts into halves and spread these onto a baking tray.
Drizzle with the honey, coconut oil, sea salt and pepper and toss everything together, to ensure that all of the sprouts are evenly coated. Roast these in the oven for around 30 minutes, until lovely and caramelised.
Meanwhile, chop the dried jujube fruits into small pieces and reserve half of these to garnish at the end.
Once the sprouts are cooked, scatter on the pecan nuts and half of the jujube fruit pieces and roast for a further 7 minutes. Garnish with some fresh pomegranate seeds and the remaining Jujube pieces.
Print Recipe
www.abakusfoods.com
Did you make this recipe?
Share your creations by tagging @livegreenandgood on Instagram with the hashtag #livegreenandgood