Ginger & Lemongrass Whisky Sour
Serves: 1
Ready in: Under 15 Mins
Know your nutrients
Mood-boosting bright and warming ginger is beautifully balanced with aromatic Lemongrass to provide exciting levels of flavours. This cocktail is especially unique as it is created using aquafaba (the water from a tin of chickpeas or beans) instead of egg white for a vegan version of this classic cocktail. If you don't have aquafaba to hand, or simply prefer the normal version, you can replace the aquafaba with half an egg white.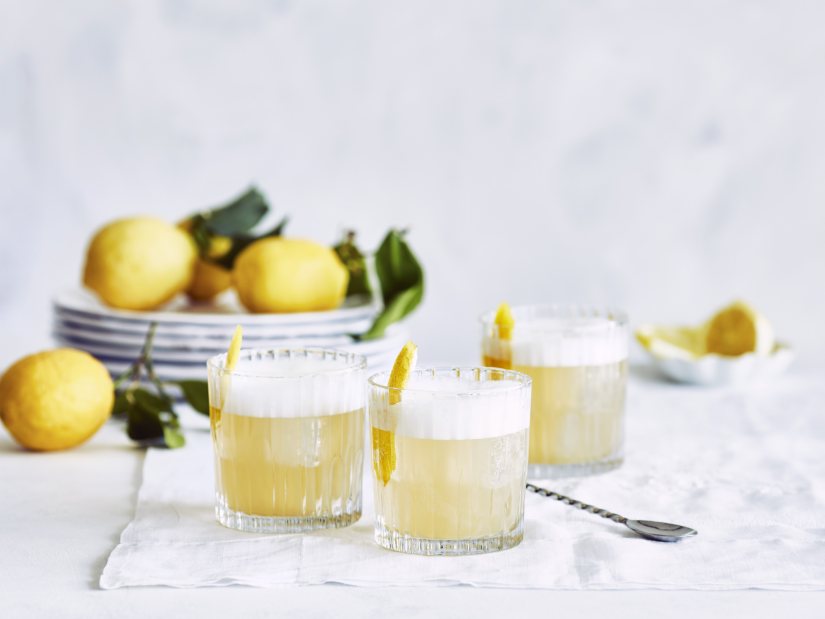 Ingredients:
50ml bourbon (Wild Turkey 101 or Bulleit Bourbon work well)
25ml lemon juice
20ml bottlegreen Ginger & Lemongrass Cordial
5ml sugar syrup
25ml aquafaba (or 1/2 an egg white)
slice of lemon or ginger, to garnish
method:
Place all of the ingredients in a shaker and shake hard – don't add any ice quite yet as you want to create a foamy texture. Once you have achieved a foamy consistency, add ice, and shake further until the drink is chilled.
Strain into an ice-filled tumbler and garnish with a slice of lemon or piece of ginger for a little more fire.
Print Recipe
www.bottlegreendrinks.com/
Did you make this recipe?
Share your creations by tagging @livegreenandgood on Instagram with the hashtag #livegreenandgood