Fruity Cinnamon Granola
Serves: 4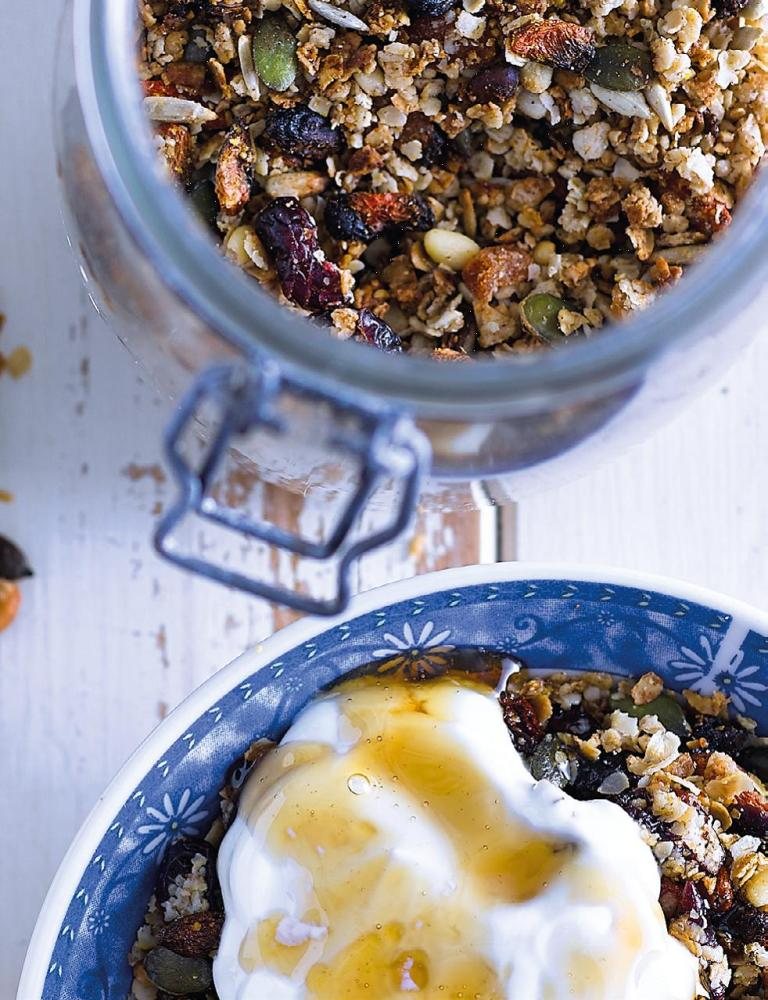 Ingredients:
200g whole rolled oats
150g mixed nuts, seed and berries (pumpkin seeds, sunflower seeds, pine nuts, dried cranberries and goji berries)
50g almonds, crushed
2 tbsp chia seeds
40g dried apricots, finely chopped
2 tbsp The Groovy Food Company Organic Virgin Coconut Oil
1 tsp ground cinnamon
40g The Groovy Food Company Agave Nectar Light Amber and Mild
method:
In a small pan gently warm the coconut oil until melted. Meanwhile, combine the dry ingredients in a bowl, add the agave nectar and oil then stir until fully combined.
Spread onto a greased baking tray and bake in a preheated oven set at 180C/350F/Gas 4 for 10-15 minutes.
Remove and leave to cool before crumbling into an airtight container. Serve with fresh berries, yoghurt of your choice and another drizzle of agave.
Print Recipe
Did you make this recipe?
Share your creations by tagging @livegreenandgood on Instagram with the hashtag #livegreenandgood