Crostini with Roasted Red Pepper Tapanade
Serves: 6
Ready in: 15 to 30 mins
Eco Friendly Gluten Free‏ Quick Make Vegan Friendly
This is a great idea for picnics. Prepare it a couple of hours in advance for the flavours to mingle and enhance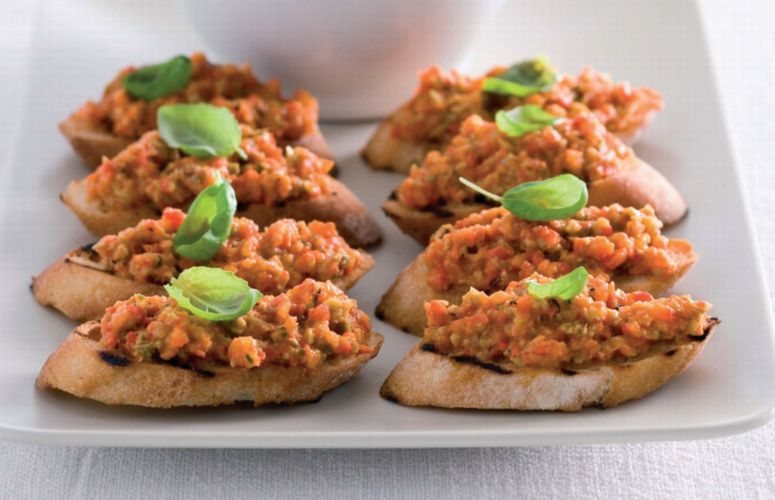 Ingredients:
200g green olives, stones removed
200g red peppers, roasted and peeled
40g capers
1 garlic clove
1 tsp mustard
4 tbsp basil, chopped
3-5 tbsp olive oil
French bread
basil leaves
method:
Mash up the olives, capers, garlic, mustard and basil in a food processor or blender. Add the olive oil and mash the mixture for another ten seconds until it is a smooth purée. Season the tapenade with some salt and pepper.
Cut the bread in thin, diagonal slices and roast them lightly. If you heat them in the oven, make sure you drizzle them with olive oil. Smear the pepper tapenade over the slices of bread and finish it with a basil leaf garnish.
Print Recipe
www.colourfultaste.com
Did you make this recipe?
Share your creations by tagging @livegreenandgood on Instagram with the hashtag #livegreenandgood