Crispy Cheese and Garlic New Potatoes
Serves: 4
Ready in: 30 to 60 mins
Know your nutrients
This recipe is a great alternative to serve at Easter lunch in place of traditional roasties. They're no more fuss to make, and you will love their crunchy, cheesy coating. Make sure you cook more than you need though, they tend to be super popular!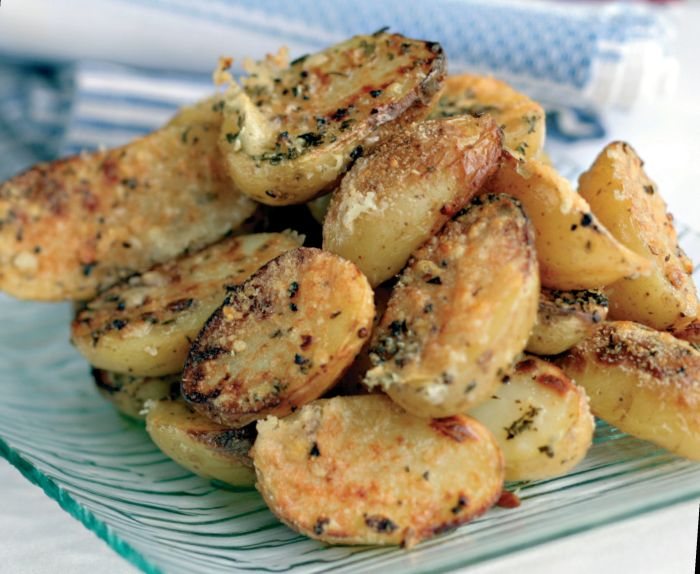 Ingredients:
1kg baby new potatoes, halved
2 tbsp rapeseed oil
3 garlic cloves, finely chopped
1 tbsp fresh rosemary leaves, chopped
50g veggie Parmesan-style cheese
30g butter
sea salt and freshly ground black pepper
method:
Start by preheating the oven to 230C/450F/Gas 8. Arrange the potatoes evenly in the centre of a large sheet of foil. Drizzle with the oil and dot with the butter.
Sprinkle with garlic, rosemary, sea salt and black pepper. Bring up the sides of the foil, then double fold the top and ends to seal, making one large foil packet with room for heat to circulate inside.
Bake for 35 minutes, then uncover and sprinkle with the Parmesan-style cheese and cook uncovered for a further five minutes.
Print Recipe
Did you make this recipe?
Share your creations by tagging @livegreenandgood on Instagram with the hashtag #livegreenandgood