Creamy Cauliflower Soup
Serves: 4
Ready in: 15 to 30 mins
Cost Cutting Eco Friendly Freezes Well Gluten Free‏ Quick Make Vegan Friendly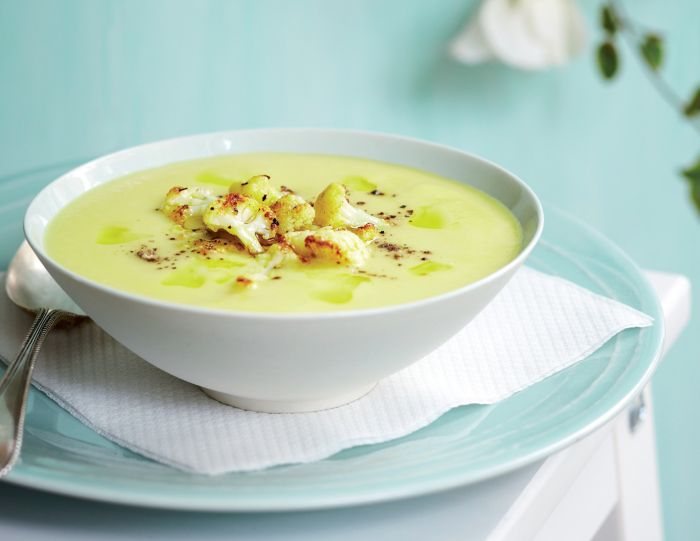 Ingredients:
1 medium sized cauliflower (chopped into florets)
2 garlic cloves, finely chopped
2 pinches of saffron
½ lt vegan gluten-free vegetable stock
250ml Alpro Almond Unsweetened alternative to milk
zest of an unwaxed lemon
4 tbsp ground almonds
plenty of black pepper
1 tbsp good quality extra virgin olive oil
method:
Add the cauliflower florets to a saucepan along with a pinch of saffron, garlic and vegetable stock, keeping a couple of tiny florets aside to use as a garnish. Gently simmer for 20 minutes, until the cauliflower has softened
Add the ground almonds, lemon zest and Alpro Almond Unsweetened. Use a blender or liquidiser to blitz until smooth (or to preferred texture).
Add a little of the olive oil to a pan along with the remaining cauliflower florets and saffron. Fry until tinged golden brown.
Serve the soup chilled or hot, garnishing with the florets, a drizzle of extra virgin olive oil and a good grind of black pepper (season to taste).
Print Recipe
www.alpro.com/uk
Did you make this recipe?
Share your creations by tagging @livegreenandgood on Instagram with the hashtag #livegreenandgood