Classic Watercress Soup
Serves: 4
Ready in: 15 to 30 mins
This classic soup couldn't be easier, and requires minimal ingredients. Don't forget to serve it with crusty bread to mop everything up!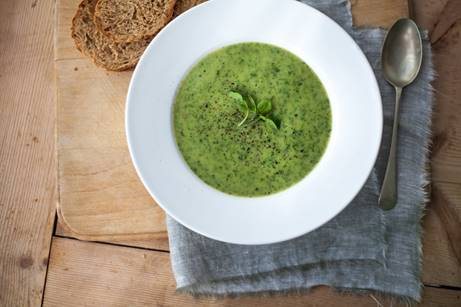 Ingredients:
1 tbsp olive oil
1 small onion, chopped
1 small stick celery
350g potato, peeled and diced
600ml vegetable stock
85g watercress
150ml milk alternative
pinch of nutmeg
squeeze of lemon juice
salt and freshly ground black pepper
method:
Heat the oil in a large pan. Add the onion and celery and sauté over a medium heat for five minutes, until the vegetables turn a pale-golden colour. Stir in the potato and stock, and bring the soup to the boil. Cover and simmer for 10 minutes, or until the potatoes are tender.
Stir in the watercress, cover and cook for a further five minutes, or until the watercress is wilted. Transfer the soup to a food processor and blitz until smooth. Return the soup to the rinsed out pan, then add the milk, nutmeg, lemon juice and seasoning to taste. Gently reheat the soup until it's piping hot, and serve with crusty bread.
Print Recipe
www.watercress.co.uk/
Did you make this recipe?
Share your creations by tagging @livegreenandgood on Instagram with the hashtag #livegreenandgood