Chocolate and Hazelnut Christmas Tree Cakes
Ready in: 15 to 30 mins
These fantastic healthy treats are perfect with your favourite cup of tea in the morning, or even as a light midday snack on-the-go. They also make lovely edible Christmas gifts for your loved ones! Better yet, they're organic, vegan, and gluten-, soy- and refined sugar-free.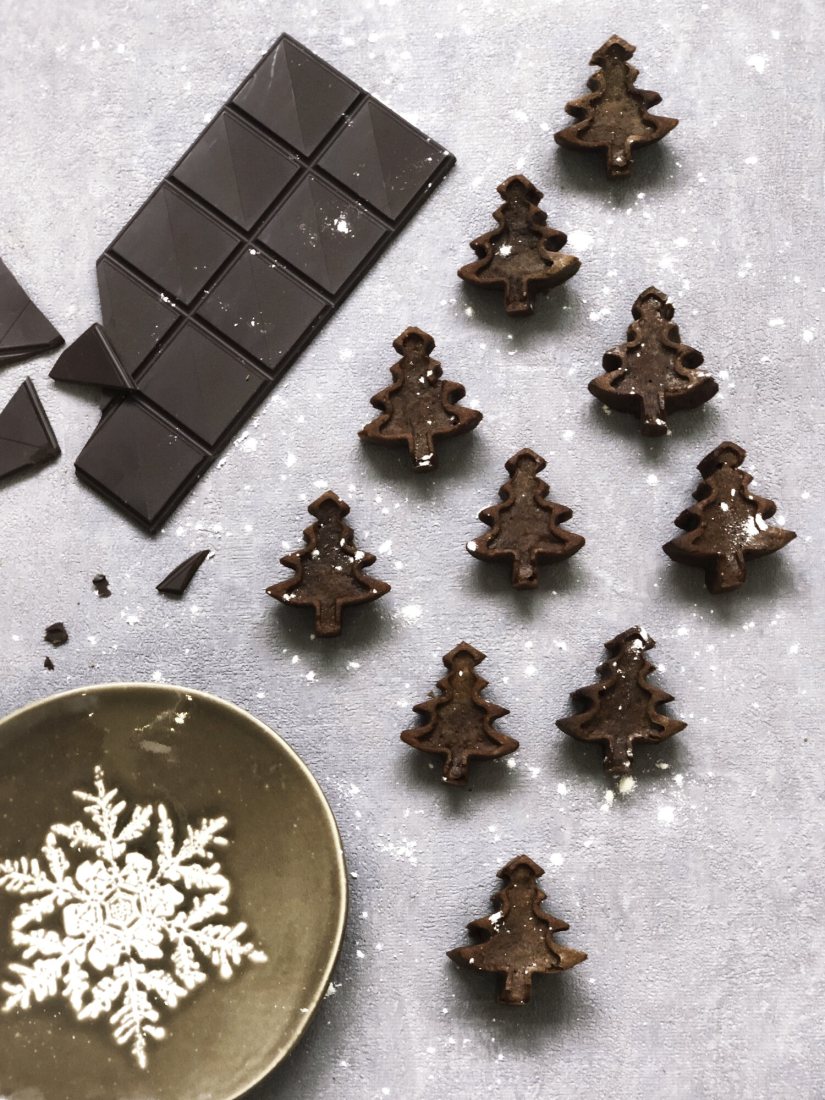 Ingredients:
220g gluten-free self-raising flour
80g hazelnut flour
4 small over-ripe bananas
150ml Rude Health's Chocolate Hazelnut Drink
2 tsp cinnamon powder
3 tbsp unrefined and unsweetened cocoa powder
a pinch of salt
2 tbsp coconut sugar
1 tbsp unsweetened coconut oil for greasing
method:
Pre-heat the oven to 190C/375F/Gas 5. Mash the bananas together until smooth with the help of a fork in a mixing bowl.
Next, add the hazelnut flour and gluten-free flour, and blend again with the help of your fork, forming a thick batter with no lumps.
Now, add all of the remaining ingredients, mixing everything together. At this point you should have a really lovely brown mixture that's on the thicker side.
Grease a cake tin of your choice (the more Christmassy, the better!) with unsweetened coconut oil, then pour the mix in evenly. Be careful not to overfill them; I'd fill in 3/4 of each one.
Bake your cakes for 20 minutes, or until they're brown on the outside and completely cooked on the inside. The cooking time will depend on the size of your cake tin or mould: the smaller the portions, the faster they'll cook.
Print Recipe
theendovegan.com/
Did you make this recipe?
Share your creations by tagging @livegreenandgood on Instagram with the hashtag #livegreenandgood