Buckwheat Pizza with Green Beans and Tomatoes
Serves: 4
Ready in: 30 to 60 mins
Craving pizza? This recipe for a gluten-free pizza dough and vegetarian toppings will hit the spot! Recipe extracted from The Vegetarian Silver Spoon by The Silver Spoon Kitchen (£35, Phaidon)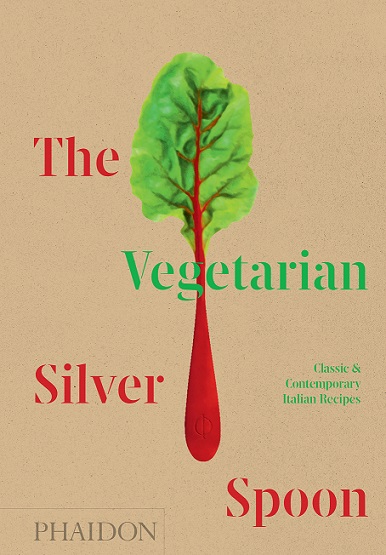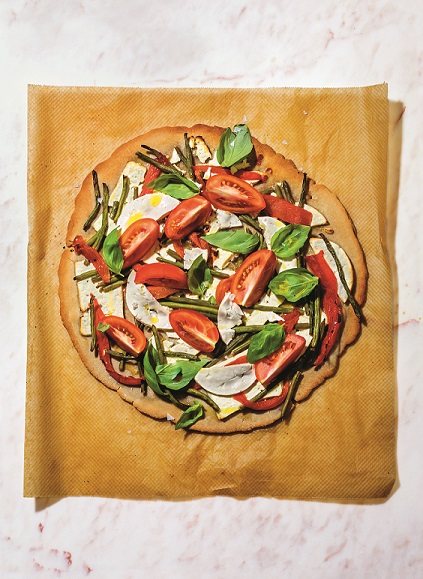 Ingredients:
100g rice flour
150g buckwheat flour
10g vegan powdered instant yeast for savoury pies, sifted
2 tbsp extra virgin olive oil, plus more as needed
150g crescenza (stracchino) cheese, broken into small pieces
100g green beans, cut into small pieces and cooked
100g bell peppers, roasted, peeled and cut into small pieces
2 heirloom tomatoes, cut into wedges
basil leaves, for garnish
salt
method:
Preheat the oven to 200C/400F/Gas 6. Line a pizza pan with parchment paper.
In a large bowl, combine the rice flour, buckwheat flour, and yeast, then drizzle in 120ml warm water and the olive oil and stir to combine. Knead the dough for at least 10 minutes. Turn the dough out onto a lightly floured surface and stretch it with your hands into a round, then cover it with a sheet of parchment paper and, using a rolling pin, roll it to a thickness of approximately 5mm.
Transfer the dough to the prepared pan, stretching it to fit the pan as needed, and spread half the crescenza cheese, the green beans, and the peppers evenly over the surface of the dough.
Sprinkle the pizza with a pinch of salt and drizzle with a little olive oil, then let it rest for 10 minutes.
Bake for about 15 minutes, then distribute the remaining crescenza cheese evenly over the pizza and bake for another 5-6 minutes.
Garnish with the tomatoes, a few basil leaves, a pinch of salt, and a drizzle of olive oil, and serve.
If you prefer to use fresh yeast, let the dough rise for 2 hours after kneading, then transfer it to the prepared pan (no need to roll it out first) and stretch it to the edges of the pan. For a vegan version, use 80g of a vegan sourdough starter (if you have this to hand), and let the dough rise for 4 hours.
Print Recipe
uk.phaidon.com/
Did you make this recipe?
Share your creations by tagging @livegreenandgood on Instagram with the hashtag #livegreenandgood