Apricot Meringue Roulade
Serves: 6
A classic roulade may look like complicated, but it's much easier to make than you may think! Impress your dinner guests with this beautiful version, sprinkled with flaked almonds and filled with fluffy whipped cream and a zesty apricot compote.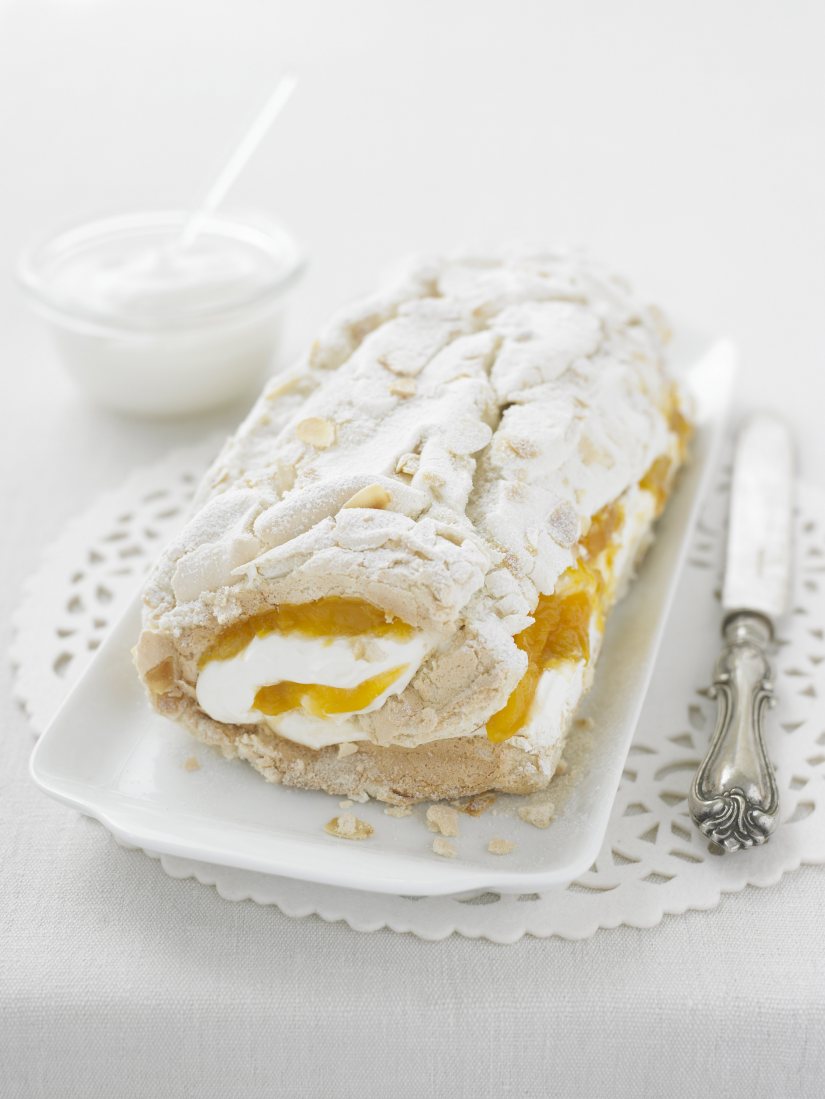 Ingredients:
5 large free-range egg whites
275g caster sugar, plus extra for rolling
50g flaked almonds
icing sugar, to dust
For the filling:
300ml double cream
4-5 tbsp Bonne Maman Apricot Compote
method:
Preheat the oven to 220C/425F/Gas 7. Line a large baking tray with non-stick baking paper.
Place the egg whites in a grease-free, clean bowl and, using a hand-held electric whisk, beat to stiff peaks.
Add the sugar very slowly, with the electric whisk running at full speed, until the meringue is stiff and shiny – this will take a good five minutes. Spread the meringue mixture onto the prepared baking tray and level out. Sprinkle with the flaked almonds.
Bake the meringue in the centre of the preheated oven for 10 minutes. Reduce the temperature to 170C/325F/Gas 3 and cook for about 15 minutes, until the meringue is firm on top but still soft and 'mallowy' beneath.
Carefully remove the meringue from the sheet and allow to cool. Turn out onto a clean, sugared tea towel and remove the parchment paper.
To make the filling, whip the cream to soft peaks and spread onto the meringue. Lightly spread over the compote and roll up along the longest edge using the tea towel to form the roulade. Chill before serving dusted with icing sugar.
Print Recipe
www.bonnemaman.co.uk/
Did you make this recipe?
Share your creations by tagging @livegreenandgood on Instagram with the hashtag #livegreenandgood