Almond, Turmeric and Kale Miso Ramen
Serves: 4
Who knew almond milk could taste so good in an Asian-inspired broth? Dig in to this recipe from Rude Health, and discover the flavours for yourself!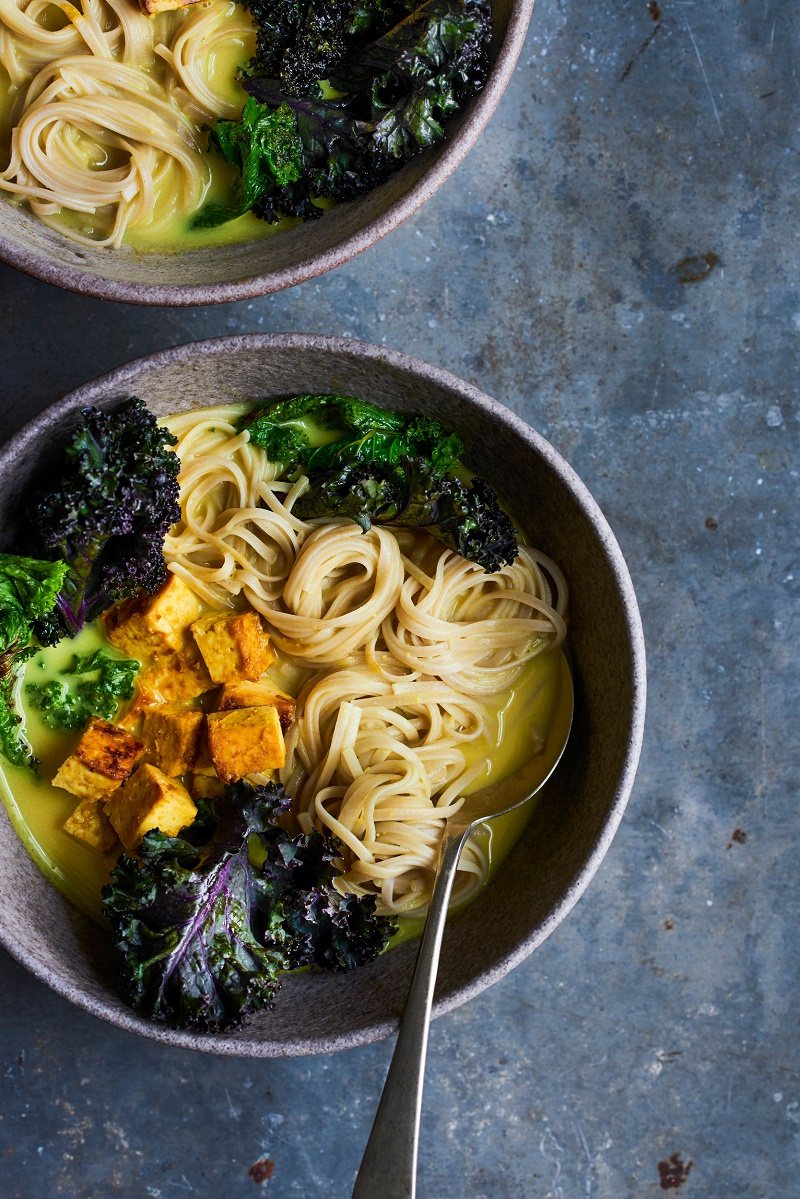 Ingredients:
4 heaped tbsp of white miso
1 litre Rude Health Ultimate/Almond Milk
200g firm tofu, pressed to remove excess moisture then cut into cubes
150g kale, washed, pulled from its stalks and torn into bite-sized pieces
250g thin brown rice noodles
1 tsp turmeric
1 tsp soy sauce
1 tsp groundnut/coconut oil
spring onions, finely sliced, to serve
red chilli, fresh or dried, to serve
coriander, to serve
lime, to serve
method:
Mix the turmeric, miso and tablespoon of Rude Health Almond Drink to form a golden paste. Put one tablespoon of the paste into a bowl, add the tofu and a good dash of soy sauce and toss to coat, then leave to sit for five minutes.
Pour a tablespoon of oil into a pan and stir-fry the kale until it's crisp around the edges and has softened a little. Season with a good pinch of salt and scoop from the pan into a bowl. Put the pan back on the heat, add a little more oil and fry the tofu until golden.
Cook the noodles in boiling water according to their packet instructions, drain, and divide between four serving bowls.
While the noodles are cooking, gently heat the almond milk in a large saucepan until just about to come to the boil then take it off the heat and stir in the remaining turmeric miso paste.
Ladle the broth over the noodles and top the bowls with the crispy kale and tofu.
Add some finely sliced spring onions, fresh or dried red chilli, coriander and lime, if desired.
Print Recipe
Did you make this recipe?
Share your creations by tagging @livegreenandgood on Instagram with the hashtag #livegreenandgood