rho launches sustainable loungewear that gives back
The new collection supports victims of domestic violence and ensures a fair working environment for its own artisans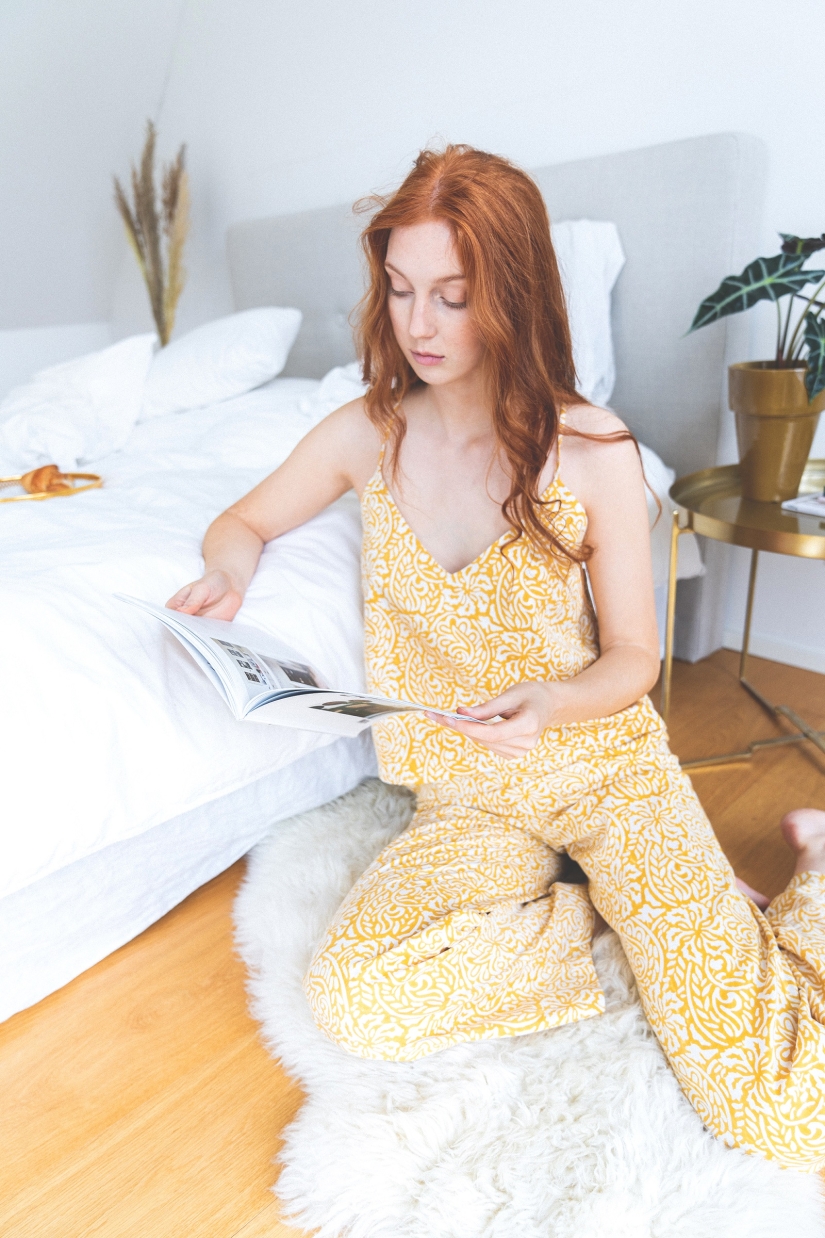 A new luxury loungewear brand has just launched in the UK and it's serious about having a positive impact.
rho recently revealed its new environmentally conscious and socially-driven collection, which features four classic loungewear shapes – a cami, shirt, shorts and trousers – each named after one of the brand founder's grandmothers, as well as eye masks. Featuring hand-printed designs that use traditional artisan block-printing techniques, each piece is made with organic, fair-trade cotton and AZO-free dyes, ensuring that they are kind to the skin and the planet. What's more, the collection reaches your home through an entirely plastic-free journey, from design to factory to delivery.
But rho's ethical ethos doesn't stop there. Believing that everyone deserves to have a safe night's sleep, the brand has pledged to donate £5 from every piece sold to Kent-based domestic abuse charity, Oasis, which has been supporting its local community for 25 years through its refuge centres and dedicated support for women and families.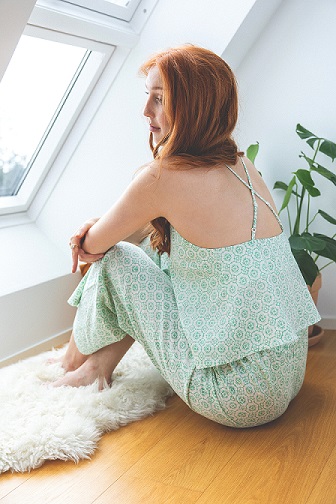 The brand also extends its ethos to the people who create its loungewear, ensuring that everyone involved in the production process, from the organic cotton farmers to the factory workers and skilled artisans, are paid fairly and work in a safe environment with job security.
"rho truly is the change we want to see in the fashion industry," rho co-founder Elena Ferrara said. "Each and every business decision we make is based on our values of compassion, transparency and accountability for our impacts. We're proud to join the growing movement of businesses operating ethically and responsibly and can't wait to share our vision for the future with our customers."
Co-founder Hannah Ludlow added: "Our belief that everyone deserves a safe night's sleep drives everything we do at rho. We are proud to be a part of the growing movement of brands creating change, and to be able to offer something for those who want to purchase responsibly and have a positive impact."
rho's first collection is now available in two prints: green tile and golden tropic. Shop the collection online at wheninrho.com
Want to read more like this? Sign up to our weekly newsletter, The Edit, to receive the latest updates on sustainability, planet-friendly recipes, cruelty-free beauty and more straight to your inbox.
More from Cruelty Free Beauty